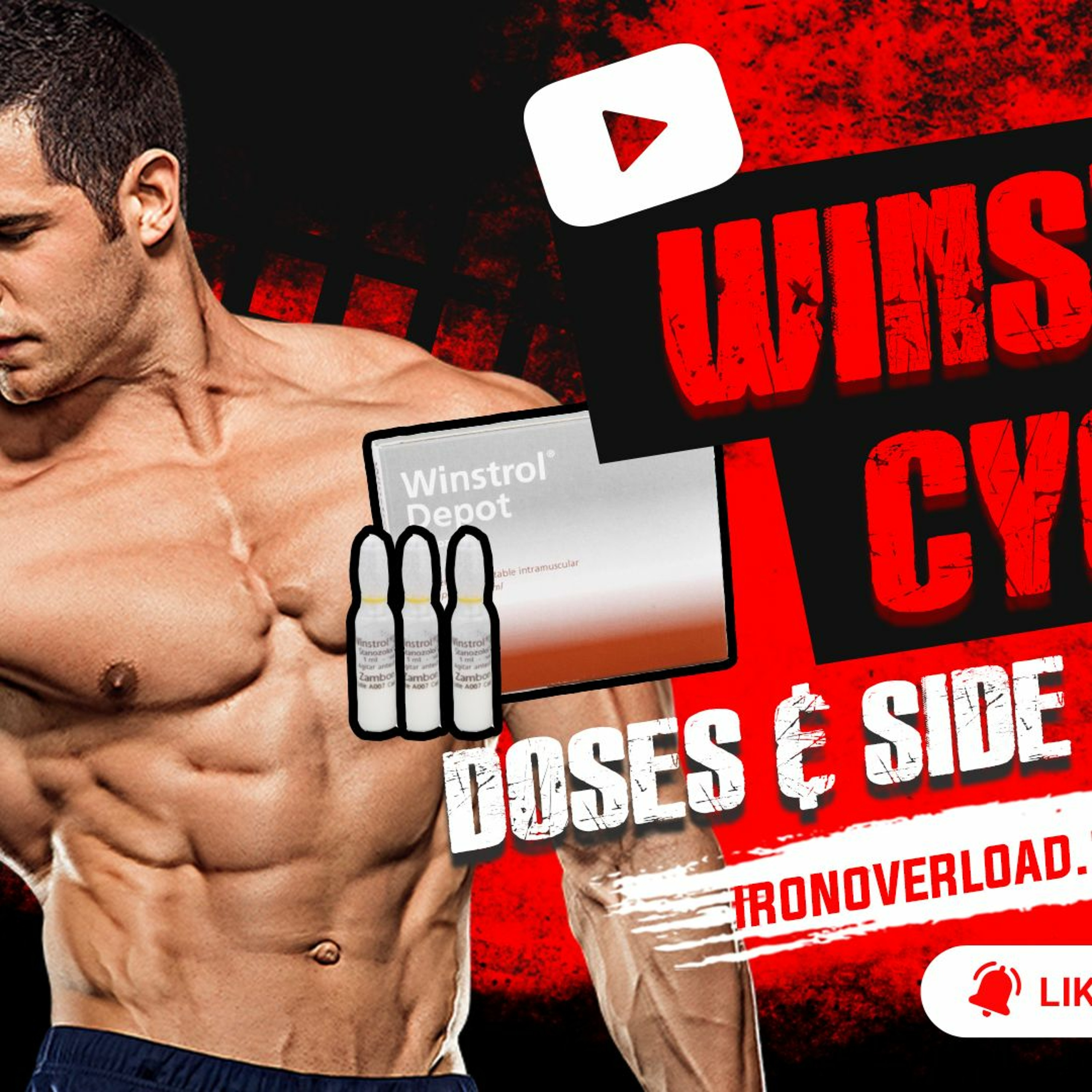 In this IronOverLoad episode your hosts Stevesmi and Da Mobster from the UK Iron Den check out the lifters favourite drug – Winstrol. We discuss:
• It's history as a PED – original medical use – reducing angioedema (hence being known as a 'dry' steroid)
• Aka Stanazolol or Winnie
• Winstrol's profile – what's it used for (lean gains ).
• Cheaper than Anavar (similar results)
• Positive reduction of HDL and increase LDL (not medically proven)
• Can you drink it? sim
• Suggested doses – 40-100mg a day
• Suggested cycles
• It's half life (and how that affects doses and cycles) 4-5hrs oral and 18-24 injectable
• Typical side effects and potential issues – dry joints. Liver (oral)
Link to article: https://www.evolutionary.org/winstrol-stanozolol
Para 1-on-1 coaching/consulta/fonte solicitações de ajuda bater stevesmi
https://www.elitefitness.com/forum/members/stevesmi.html
https://www.evolutionary.org/forums/members/stevesmi.html
Onde fazer exames de sangue: https://www.evolutionary.org/forums/source-talk/bloodwork-private-md-5695.html
Busca por #coachedbymobster no Instagram
Por favor, note que não somos médicos e as opiniões são nossas.. É nossa visão e é baseada em nossa experiência e pontos de vista sobre o tema. Nossos Podcasts são apenas para fins informativos e entretenimento. Aplica-se a Liberdade de Expressão e a 1ª Emenda.
Get MORE UNderground knowledge about steroids

,

bodybuilding drugs and the latest news on the steroid industry

.

new drugs and drug busts

,

we will send it all to you..

.

Subscribe to our mailing list and get interesting news and updates directly to your inbox.

Thank you for subscribing.