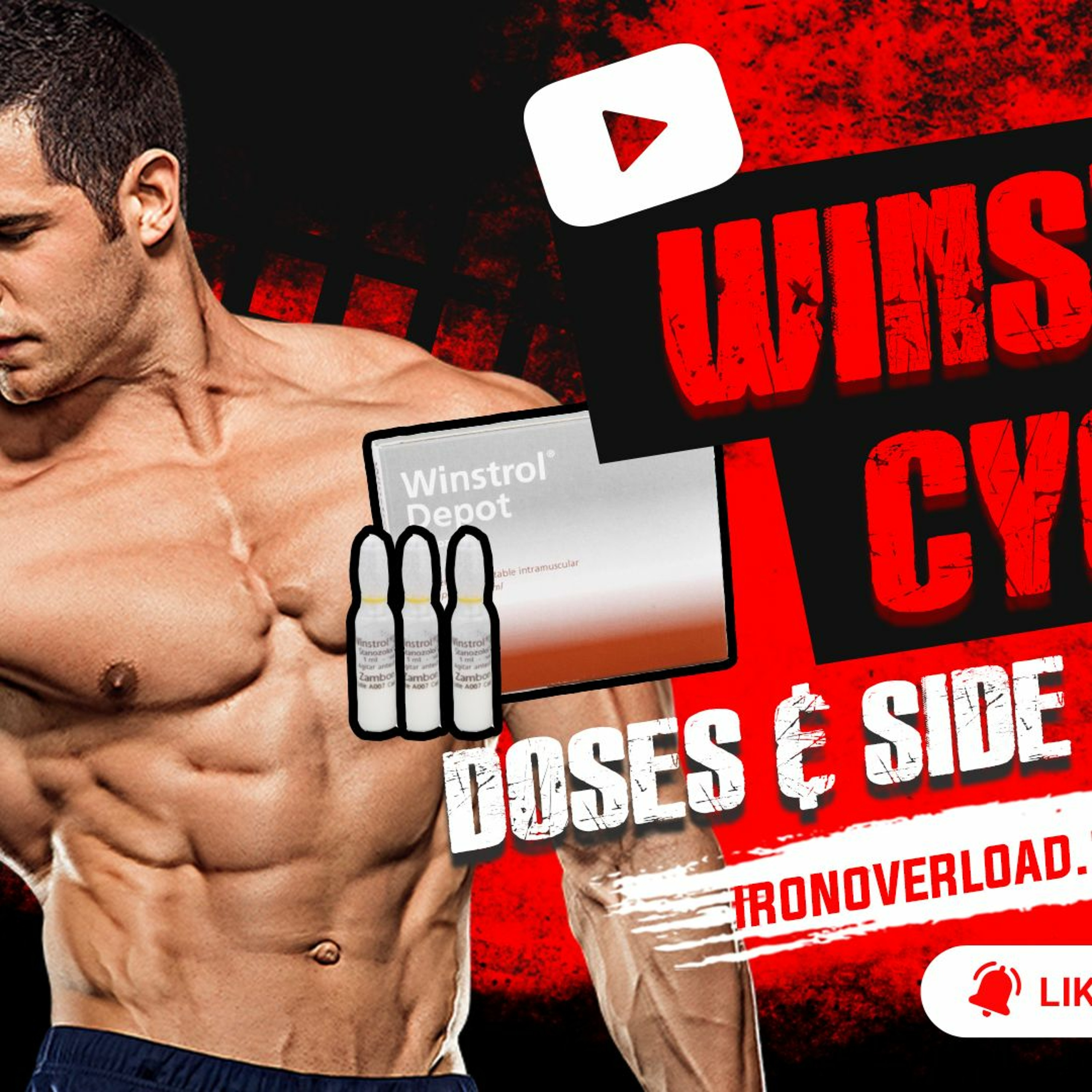 In this IronOverLoad episode your hosts Stevesmi and Da Mobster from the UK Iron Den check out the lifters favourite drug – Winstrol. We discuss:
• It's history as a PED – original medical use – reducing angioedema (hence being known as a 'dry' steroid)
• Aka Stanazolol or Winnie
• Winstrol's profile – what's it used for (lean gains ).
• Cheaper than Anavar (similar results)
• Positive reduction of HDL and increase LDL (not medically proven)
• Can you drink it? Ja
• Suggested doses – 40-100mg a day
• Suggested cycles
• It's half life (and how that affects doses and cycles) 4-5hrs oral and 18-24 injectable
• Typical side effects and potential issues – dry joints. Liver (oral)
Link to article: https://www.evolutionary.org/winstrol-stanozolol
Voor 1-op-1 coaching/consult/bron hulpverzoeken kom je bij Stevesmi terecht
https://www.elitefitness.com/forum/members/stevesmi.html
https://www.evolutionary.org/forums/members/stevesmi.html
Waar kunt u bloedonderzoek krijgen: https://www.evolutionary.org/forums/source-talk/bloodwork-private-md-5695.html
Zoek naar #coachedbymobster op Instagram
Let op: we zijn geen artsen en de meningen zijn van ons. Het is onze mening en is gebaseerd op onze ervaring en opvattingen over het onderwerp. Onze podcasts zijn alleen voor informatieve doeleinden en entertainment. De Vrijheid van meningsuiting en het 1e amendement zijn van toepassing.
Krijg MEER UNderground kennis over steroïden, bodybuilding drugs en het laatste nieuws over de steroïde industrie. nieuwe drugs en drugs bustes, we sturen het allemaal naar je toe..
Abonneer u op onze mailinglijst en ontvang interessant nieuws en updates direct in uw inbox.
Bedankt voor uw inschrijving.