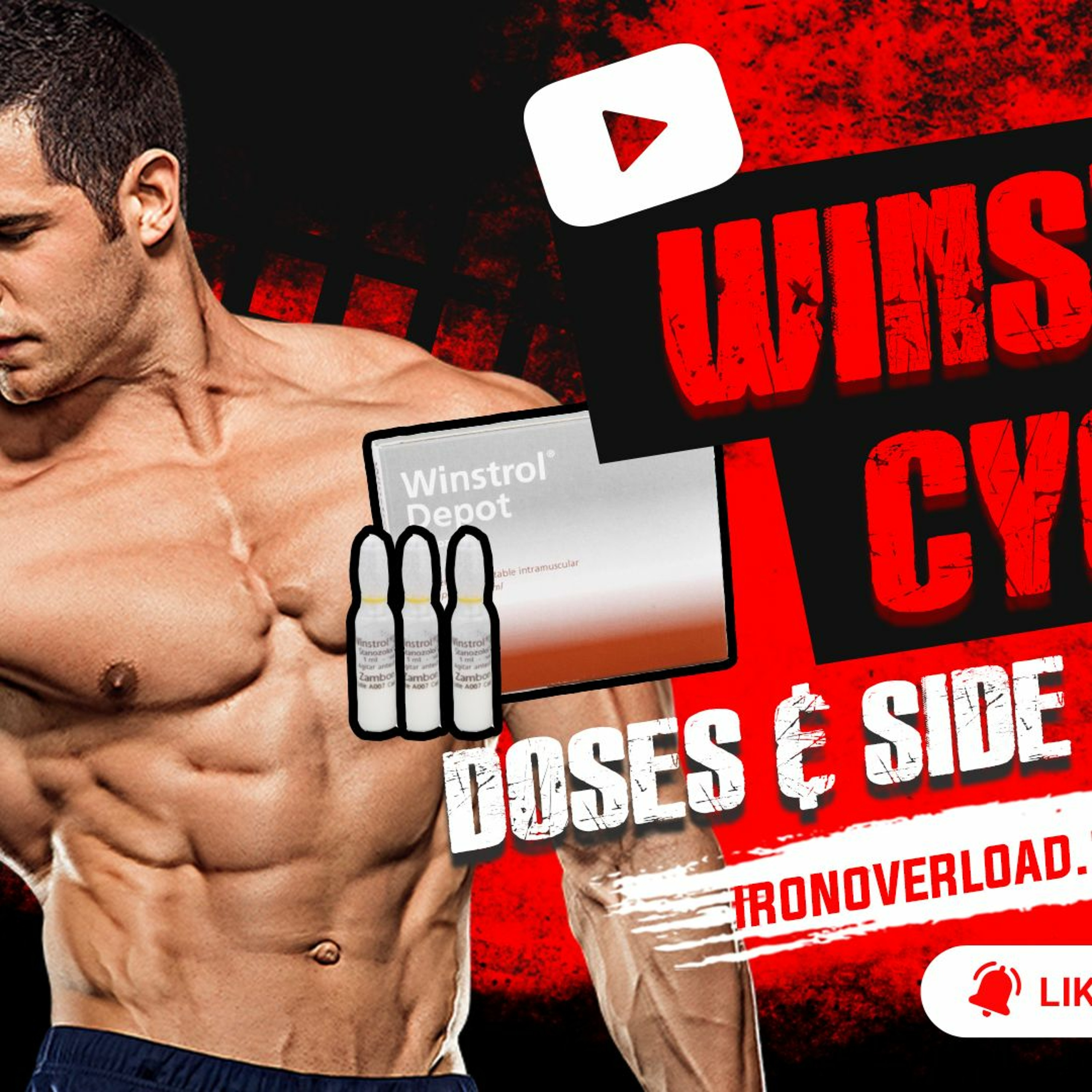 In this IronOverLoad episode your hosts Stevesmi and Da Mobster from the UK Iron Den check out the lifters favourite drug – Winstrol. We discuss:
• It's history as a PED – original medical use – reducing angioedema (hence being known as a 'dry' steroid)
• Aka Stanazolol or Winnie
• Winstrol's profile – what's it used for (lean gains ).
• Cheaper than Anavar (similar results)
• Positive reduction of HDL and increase LDL (not medically proven)
• Can you drink it? Sì
• Suggested doses – 40-100mg a day
• Suggested cycles
• It's half life (and how that affects doses and cycles) 4-5hrs oral and 18-24 injectable
• Typical side effects and potential issues – dry joints. Liver (orale)
Link to article: https://www.evolutionary.org/winstrol-stanozolol
Per il coaching 1-on-1 / consultazione / richieste di aiuto fonte colpire Stevesmi
https://www.elitefitness.com/forum/members/stevesmi.html
https://www.evolutionary.org/forums/members/stevesmi.html
Dove ottenere gli esami del sangue: https://www.evolutionary.org/forums/source-talk/bloodwork-private-md-5695.html
Cerca #coachedbymobster su Instagram
Si prega di notare che non siamo medici e le opinioni sono nostre. È il nostro punto di vista e si basa sulla nostra esperienza e opinioni sull'argomento. I nostri podcast sono solo a scopo informativo e di intrattenimento. Si applica la libertà di parola e il 1° emendamento.
Ottenere più conoscenza UNderground su steroidi, droghe di bodybuilding e le ultime notizie sul settore steroide. nuovi farmaci e busti di droga, ve lo invieremo a voi tutti....
Iscriviti alla nostra mailing list e ottenere interessanti notizie e aggiornamenti direttamente nella tua casella di posta.
Grazie per esserti iscritto.