The Architect
Staff member
Administrator
Elite Moderator
Moderator
Platinum Members,
Thanks for helping make the new Platinum banning feature a huge success - and for using this feature only when appropriate. If you don't know about your new feature, please click here to
read about how you can help moderate EliteFitness.com
.
The consensus among the Platinum Members is that four of you should be required to make the posts of a regular member go dark - I agree, so we'll keep it at four. Now, I would appreciate your letting me know how long the posts of the "bombed" member should remain dark.
When a member's posts go dark, they are replaced with the following image: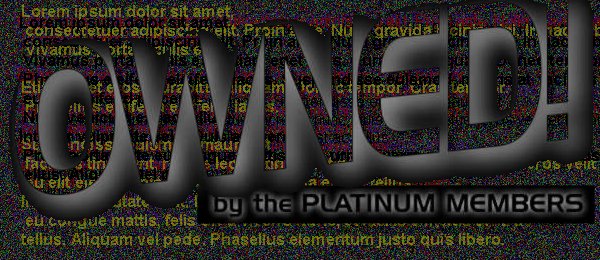 Please vote here.
Last edited: