Epimedium Extract is een verbinding die snel wint aan populariteit onder bodybuilders en competitieve atleten. Epimedium Extract bevat de actieve fytochemische bekend als icariin, en het komt uit planten van het geslacht Epimedium, welke make-up ongeveer een dozijn verschillende planten.
De meest populaire van deze Epimedium producten is "horny goat weed." Je misschien hebt gehoord van dit ingrediënt supplement, omdat het populariteit in de afgelopen jaren heeft opgedaan en wordt gebruikt over Amerika en Europa.
In de Aziatische geneeskunde, Epimedium is gebruikt voor meer dan duizend jaar als yin yang huo. Maar vandaag, dit ingrediënt is gewoon bekend als horny goat weed onder vele steroïde gebruikers.
De reden waarom bodybuilders Epimedium Extract aan hun steroïde cyclus stapels toevoegt is omdat het heeft een reputatie als een libido booster, totale steun van de seks, en behandeling voor erectiele disfunctie. It also has other health benefits, like improvements to your circulation and better kidney health. It can even give you a boost in the gym by improving your athletic performance.
In dit artikel, you'll learn how to stack Epimedium Extract along with your steroid cycle for improved workouts. You'll also discover how to use it in your post-cycle therapy to help keep your erections hard. Because of Epimedium Extract's effect on nitrogen retention, this compound helps with pumps in the gym and getting hard in the bedroom.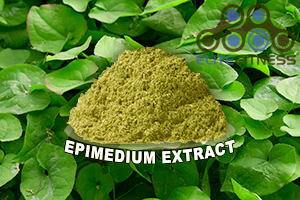 Hoe het werkt
Bodybuilders on steroids covet icariin for its ability to inhibit the actions of the human phosphodiesterase-5(PDE5A1). Your body makes PDE5A1 naturally, and it's responsible for constricting blood vessels—specifically helping you lose your erection by making the muscles release blood out of the penis.
This is the problem that drugs like Viagra (sildenafil), Cialis (tadalafil), en Levitra(vardenafil) combat. All these drugs inhibit the PDE5A1 enzyme, thus making it easier to get a boner and attain incredible pumps in the gym. As many bros report, the best pumps of their lives come when they hit the gym a day after taking a Cialis pill.
You can also rely on the naturally occurring phytochemical icariin found in Epimedium to provide this effect, because it has many of the same actions in your body as these synthetics drugs do. And it has been clinically documented to have a profound effect on the same PDE5A1 enzyme, like in this study "Potent inhibition of human phosphodiesterase-5", where researchers compare it to the synthetic drugs. They wrote that icarrin "potently inhibited PDE5A1 with an IC50 very close to that of sildenafil." This validates the fact that some of these phytochemicals have very profound effects in the human body.
Icariin is een van deze zeer sterke fytochemicaliën die u gebruiken kunt om resultaten te verbeteren van uw steroïde cyclus door u rijden meer bloed naar de spieren tijdens elke training te helpen, meer van uw steroïden in de spiercellen te brengen, and by helping you stay hard in the bedroom since erections can be difficult to attain during some steroid and SARMS cycles.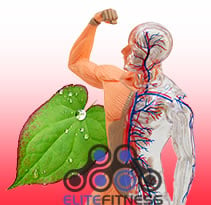 Om herhaling: Epimedium-Extract is een geweldige aanvulling op elke steroïde cyclus wijten aan het feit dat daarin de fytochemische icariin. It's because of icariin that "Horney Goat Weed" has developed such a huge following. Its strong effect on the human body helps increase vasodilation, so it can boost libido and also increase blood flow to the penis, thus increasing your boner thickness and how long you can keep it up.
This means it works similar to PDE5 inhibitors like Viagra and Cialis, which work to combat erectile dysfunction. When we inhibit PDE5, this allows blood to enter the corpus cavernosum and cause the penis to become erect. You can also see improvements in the size and tightness of your muscles when they're pumped, and this effect happens as early as the second day when using Epimedium Extract that's high in icariin. Dus, you should ideally look for an extract that is standardized 40% icariin to ensure you're taking a strong product.
Libido
ja, every bro on steroids needs a libido boost sometimes. Men in general also experience lower libido as they get older due to a drop in male hormones, notably testosterone. Men also experience a steep drop in sex drive during their post-cycle therapy following a steroid cycle. Low testosterone levels during both old age and post-cycle therapy arise from impaired production in the testicles.
Epimedium Extract can help boost production for an older male, and it has even been reported to reverse some of this suppression from steroids when bros use it during the post-cycle therapy and bridge phases of their cycle! Deze studie confirmed what has been known for many years in Asian medicine: icariin opgenomen in Epimedium is een fantastische libido booster en seksuele verhoging samengestelde.
De studie toonde een impuls in de bloedstroom en alkaloïden, die helpen bij het verhogen van testosteron en androgenen natuurlijk in het lichaam. Het eindresultaat is krijg je een zeer zachte landing afkomstig uit steroïden, and you'll also get a nice boost in your sex life when using it as a standalone. (studie to support this)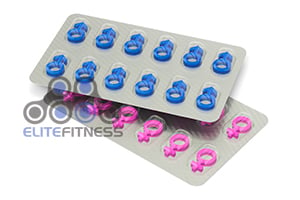 Anti-aging
One of the cool things we have seen Epimedium do is reset age metabolites like nucleotides and carnosine to younger levels. This is mostly due to its powerful antioxidant properties.
This means you'll feel younger, more energetic, and have better overall performance in the bedroom and gym. Many men that commit to using Epimedium Extract supplements long term will see and feel signs of reversed aging. Tijdens een steroïde cyclus, this phytochemical can be the best investment you make in your cycle.
Skeletal health and joints
One of the things that weightlifters complain about are nagging injuries. Epimedium helps with this, because it will naturally aid joint health and energy. We also know that the icariin and other phytochemicals can help with bone loss. (studie)
Waar te kopen en hoe te gebruiken
Epimedium Extract should be used in conjunction with other herbs and supplements for best results. My favorite supplement stack is called HCGenerate ES (now known as N2Generate ES, where the ES stands for "Extra Strength"), which combines more than a dozen potent ingredients, including 300mgs of Epimedium Extract, with a guaranteed standard of 40% icariin content. HCGenerate ES has 300mg per serving of this high-grade extract, en je krijgt 30 porties—enough for one month—alles in 1 fles.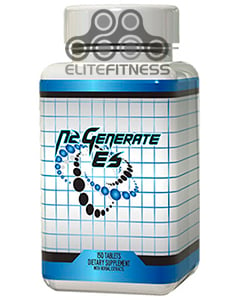 The best way to harness the power of Epimedium Extract in HCGenerate ES is as follows:
During your steroid cycle

: Gebruik 3 naar 5

capsules per day taken with food and plenty of water

;

you can split doses if you like

.

This is just to help prevent shutdown in the first place

,

so that post-cycle therapy is a breeze

.

For your post-cycle therapy stack

: Gebruik 5 naar 6 capsules per dag,

taken with food and plenty of water

;

you can split the dosage up if you choose

.

You can safely stack HCGenerate ES along with Clomid

, Nolvadex,

Aromasin or any of those PCT drugs for your Post-Cycle Therapy stack

.

For best recovery

,

you should try to use HCGenerate ES for a full

6 naar 8

weeks after your last steroid shot

.

This way

,

you give your body a chance to recover back to normal production

.

As a standalone Testosterone Booster

: Gebruik 5 naar 6

tabs per day for

60 dagen. Nemen 15 vrije dagen,

then resume again with

5 naar 6

tabs for another

60 dagen.

This helps you make faster progress in the gym and keep your libido strong

.
You can also use 8 tabs with 32 ounces of water, over 1-2 uur voor seks of de sportschool voor een extra boost.
U kunt HCGenerate ES bij n2bm.com kopen: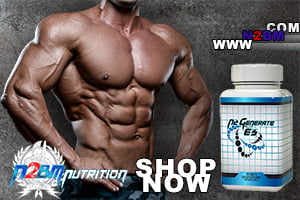 More Videos about Epimedium Extract

.
Forums
Want to discuss Epimedium Extract on our forums? Lees verder:
Yours in de sport,

George Spellwin
Get MORE UNderground knowledge about steroids

,

bodybuilding drugs and the latest news on the steroid industry

.

new drugs and drug busts

,

we will send it all to you..

.

Subscribe to our mailing list and get interesting news and updates directly to your inbox.

Thank you for subscribing.