Extrait d'Epimedium est un composé qui se gagne rapidement la popularité parmi les culturistes et les athlètes compétitifs. Epimedium extrait contient l'active phytochimique appelé icariin, et il s'agit de plantes du genre Epimedium, qui composent une douzaine de plantes différentes.
Les plus populaires de ces produits de l'Epimedium sont « horny goat weed." Vous avez peut-être entendu de cet ingrédient de supplément, because it's gained popularity in recent years and is used all over America and Europe.
In Asian medicine, Epimedium has been used for over a thousand years as yin yang huo. But today, this ingredient is simply known as horny goat weed among many steroid users.
The reason why bodybuilders are adding Epimedium Extract to their steroid cycle stacks is because it has a reputation for being a libido booster, overall sex aid, and cure for erectile dysfunction. It also has other health benefits, like improvements to your circulation and better kidney health. It can even give you a boost in the gym by improving your athletic performance.
Dans cet article, you'll learn how to stack Epimedium Extract along with your steroid cycle for improved workouts. You'll also discover how to use it in your post-cycle therapy to help keep your erections hard. Because of Epimedium Extract's effect on nitrogen retention, this compound helps with pumps in the gym and getting hard in the bedroom.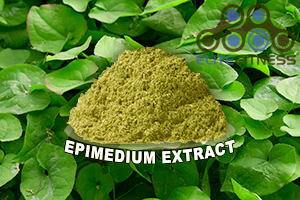 Comment ça marche
Bodybuilders on steroids covet icariin for its ability to inhibit the actions of the human phosphodiesterase-5(PDE5A1). Your body makes PDE5A1 naturally, and it's responsible for constricting blood vessels—specifically helping you lose your erection by making the muscles release blood out of the penis.
This is the problem that drugs like Viagra (sildénafil), Cialis (tadalafil), et Levitra(vardenafil) combat. All these drugs inhibit the PDE5A1 enzyme, thus making it easier to get a boner and attain incredible pumps in the gym. As many bros report, the best pumps of their lives come when they hit the gym a day after taking a Cialis pill.
You can also rely on the naturally occurring phytochemical icariin found in Epimedium to provide this effect, because it has many of the same actions in your body as these synthetics drugs do. And it has been clinically documented to have a profound effect on the same PDE5A1 enzyme, like in this study "Potent inhibition of human phosphodiesterase-5", where researchers compare it to the synthetic drugs. They wrote that icarrin "potently inhibited PDE5A1 with an IC50 very close to that of sildenafil." This validates the fact that some of these phytochemicals have very profound effects in the human body.
Icariin is one of these very strong phytochemicals that you can use to improve results from your steroid cycle by helping you drive more blood to the muscles during each workout, bringing more of your steroids into the muscle cells, and by helping you stay hard in the bedroom since erections can be difficult to attain during some steroid and SARMS cycles.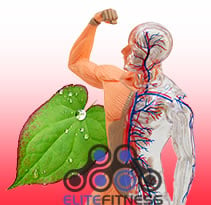 Pour récapituler: Epimedium Extract is a great addition to any steroid cycle due to the fact that it contains the phytochemical icariin. It's because of icariin that "Horney Goat Weed" has developed such a huge following. Its strong effect on the human body helps increase vasodilation, so it can boost libido and also increase blood flow to the penis, thus increasing your boner thickness and how long you can keep it up.
This means it works similar to PDE5 inhibitors like Viagra and Cialis, which work to combat erectile dysfunction. When we inhibit PDE5, this allows blood to enter the corpus cavernosum and cause the penis to become erect. You can also see improvements in the size and tightness of your muscles when they're pumped, and this effect happens as early as the second day when using Epimedium Extract that's high in icariin. Ainsi, you should ideally look for an extract that is standardized 40% icariin to ensure you're taking a strong product.
Libido
Ouais, every bro on steroids needs a libido boost sometimes. Men in general also experience lower libido as they get older due to a drop in male hormones, notably testosterone. Men also experience a steep drop in sex drive during their post-cycle therapy following a steroid cycle. Low testosterone levels during both old age and post-cycle therapy arise from impaired production in the testicles.
Epimedium Extract can help boost production for an older male, and it has even been reported to reverse some of this suppression from steroids when bros use it during the post-cycle therapy and bridge phases of their cycle! Ceci étude confirmed what has been known for many years in Asian medicine: icariin contained in Epimedium is a fantastic libido booster and sexual enhancement compound.
The study showed a boost in blood flow and alkaloids, which help increase testosterone and androgens naturally in the body. The end result is you'll get a very soft landing coming off steroids, and you'll also get a nice boost in your sex life when using it as a standalone. (étude to support this)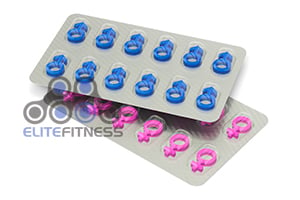 Anti-aging
One of the cool things we have seen Epimedium do is reset age metabolites like nucleotides and carnosine to younger levels. This is mostly due to its powerful antioxidant properties.
This means you'll feel younger, more energetic, and have better overall performance in the bedroom and gym. Many men that commit to using Epimedium Extract supplements long term will see and feel signs of reversed aging. Au cours d'un cycle de stéroïdes, this phytochemical can be the best investment you make in your cycle.
Skeletal health and joints
One of the things that weightlifters complain about are nagging injuries. Epimedium helps with this, because it will naturally aid joint health and energy. We also know that the icariin and other phytochemicals can help with bone loss. (étude)
Où acheter et comment utiliser
Epimedium Extract should be used in conjunction with other herbs and supplements for best results. My favorite supplement stack is called HCGenerate ES (now known as N2Generate ES, where the ES stands for "Extra Strength"), which combines more than a dozen potent ingredients, including 300mgs of Epimedium Extract, with a guaranteed standard of 40% icariin content. HCGenerate ES has 300mg per serving of this high-grade extract, et vous obtenez 30 portions—enough for one month—tout en 1 bottle.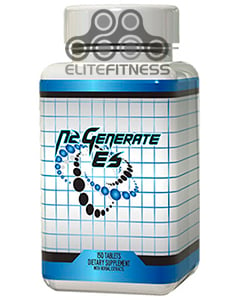 The best way to harness the power of Epimedium Extract in HCGenerate ES is as follows:
During your steroid cycle

: utiliser 3 à 5

capsules per day taken with food and plenty of water

;

you can split doses if you like

.

This is just to help prevent shutdown in the first place

,

so that post-cycle therapy is a breeze

.

For your post-cycle therapy stack

: utiliser 5 à 6 capsules par jour,

taken with food and plenty of water

;

you can split the dosage up if you choose

.

You can safely stack HCGenerate ES along with Clomid

, Nolvadex,

Aromasin or any of those PCT drugs for your Post-Cycle Therapy stack

.

For best recovery

,

you should try to use HCGenerate ES for a full

6 à 8

weeks after your last steroid shot

.

This way

,

you give your body a chance to recover back to normal production

.

As a standalone Testosterone Booster

: utiliser 5 à 6

tabs per day for

60 journées. Prendre 15 jours de congé,

then resume again with

5 à 6

tabs for another

60 journées.

This helps you make faster progress in the gym and keep your libido strong

.
Vous pouvez également utiliser 8 tabs with 32 ounces of water, sur 1-2 hours before sex or the gym for an extra boost.
Vous pouvez acheter HCGenerate ES au n2bm.com: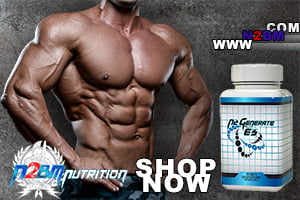 More Videos about Epimedium Extract

.
Forums
Want to discuss Epimedium Extract on our forum? lire la suite:
Sportivement vôtre,

George Spellwin
Get MORE UNderground knowledge about steroids

,

bodybuilding drugs and the latest news on the steroid industry

.

new drugs and drug busts

,

we will send it all to you..

.

Subscribe to our mailing list and get interesting news and updates directly to your inbox.

Thank you for subscribing.