From the desk of...
George Spellwin - Founder
EliteFitness.com
---
Dear Friend and Fellow Athlete,
Barry Bonds Steroid Use burns him in 2016 baseball Hall of Fame voting - But this Baseball Juicer got in!
Whether you're a baseball fan or not, you probably remember the baseball steroid era in the mid-2000s. Mega-stars like Barry Bonds and Roger Clemens were forced to defend themselves in front of Congress as they were grilled with questions about steroids. It feels like this happened ages ago, but every year we're reminded about steroids in baseball when the Hall of Fame voting comes up.
2016 was no different, given that several prominent steroid-using baseball players were on the ballot. Interestingly enough, one player who's been frequently accused of steroids actually made it into the Hall of Fame. That said, let's discuss who this player is, juicers who didn't make it into the HOF, the roids they used, and if any baseball players that used steroids have a shot at eventually entering Cooperstown.
Griffey & Piazza, earn Nominations - Other Baseball Steroid Users shut out
Looking beyond all the baseball steroids talk here, the big story was Ken Griffey Jr., who was elected to the HOF with the highest voting percentage ever (99.3%), according to ESPN. The Baseball Writers' Association of America put Griffey on 437 of the 440 ballots, which beat out Tom Seaver's previous record of appearing on 425 of 430 ballots (98.84%). It's not hard to see why Griffey was a near-unanimous choice, given that the 13-time All-Star finished his career with 630 home runs and no accusations of steroid use.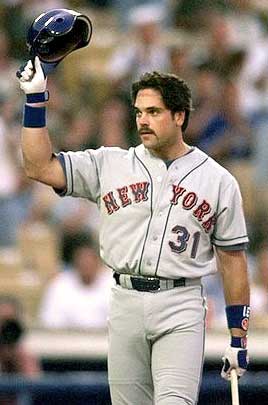 The same can't be said of Mike Piazza, who was the only other player voted into baseball's Hall of Fame in 2016. After falling just 28 votes short last year, Piazza was voted in by 83% of the writers, easily clearing the 75% voting requirement. Despite being drafted with the very last pick of the 1988 MLB Draft, Piazza went on to an incredible career with the LA Dodgers and NY Mets that saw him hit 427 home runs. This was especially notable when considering that Piazza played catcher, a position that's not traditionally known for power hitting.
While Piazza's career is definitely deserving of an HOF nod, one odd thing about his inclusion is that he admitted to taking the prohormone androstenedione (a.k.a. "andro") during his career. This doesn't exactly mean Mike Piazza took steroids because he used andro when it was legal and consumed before baseball banned it. But this calls into question whether Mark McGwire, who also used andro, should be blackballed from the HOF. One could even ask where you draw the line for baseball players who used anabolic steroids, given that Piazza took a powerful prohormone that wasn't available to earlier generations.
There were several deserving players on the ballot this year who didn't even get close to being voted in. Roger Clemens (45.2% of the vote), Barry Bonds (44.3%), Mark McGwire (12.3%) and Sammy Sosa (7.0%) are among the juiced players who fell way short of the 75% requirement. In McGwire's case, he'll never be inducted because this was his 10th and final year on the ballot. So what's really keeping these guys so far away from Cooperstown?
Mitchell Report, Hearings have damned Bonds and Clemens
The Barry Bonds steroids issue is the only thing keeping him out of the HOF. Granted, it's a big problem because Bonds was at the forefront of the BALCO scandal and has been accused of using everything from nandrolone to Winstrol. But he'd otherwise be a slam dunk to enter the Hall since he holds the record for home runs with 762 throughout his career. Clemens (7 Cy Young awards), McGwire (583 home runs) and Sosa (609 home runs) would also be in baseball's Hall of Fame at some point too. (Click here to read about the Balco Scandal).
But what's tainting the legacy of these players and others is that they appeared on the infamous Mitchell Report in 2007. This 409-page report contained the names of 89 players who were accused of using performance-enhancing drugs. And many of the prominent names in the report were forced to testify in front of Congress and national TV audiences.
But as USA Today points out, Piazza's name never appeared in the Mitchell report, and he didn't have to testify in front of Congress either. Another thing in Piazza's favor is that while andro was banned by the International Olympic Committee, the NFL, and the World-Anti-Doping Agency, it wasn't prohibited by the MLB until 2004. So he was mostly playing by the rules, although, as alluded to before, it's not like Mickey Mantle and Ty Cobb ever had the option to use andro.
Perhaps former Houston Astros first baseman Jeff Bagwell will benefit from the same treatment as Piazza. Bagwell also admitted to using andro before the MLB banned it, but he was accused of using steroids too. Just like Piazza, Bagwell wasn't on the Mitchell Report and avoided the Congressional hearings. This helped his HOF candidacy since he just missed out on a nomination with 71.6% of the vote and is expected to make it next year.
Should a Cocaine User be voted in?
Tim Raines was another near miss this year, appearing on 69.8% of the ballots. The former Montreal Expos lead-off hitter is eligible to make the HOF for one more year and could get the necessary votes in 2017. Raines, who tallied 2,605 hits and 808 stolen bases, thinks that he should be judged a little differently than baseball players on steroids.
"I think it's kind of difficult for a reporter to look at guys of today and guys of yesterday and compare, because of the Steroid Era," he explained. "So hopefully guys are looking at those guys during the Steroid Era and saying well these guys did it without steroids I think they deserve it a little more than the guys (from the steroid era)." - States Raines.
This seems like a reasonable thought until one considers Raines' cocaine addiction. Given that baseball requires a great deal of concentration, cocaine could have helped his play if used strategically. So who's to judge whether Raines being on cocaine is more acceptable than Roger Clemens on steroids like Winstrol and testosterone?
Will Barry Bonds, and Others ever be elected to the Hall of Fame?
The good news for Barry Bonds, Roger Clemens, and Sammy Sosa is that they still have time to make baseball's Hall of Fame. Both players have six years of eligibility remaining before their bid expires, unlike McGwire's chance that expired this year. But is this enough time for baseball writers to come around to voting steroid-using baseball players into the HOF?
For Sosa, who tested positive for unnamed steroids in 2003, six years may not be enough time to close the gap between 7% of the vote and the required 75%. But Bonds and Clemens have realistic chances if they can keep garnering a larger percentage of ballots over the coming years. ESPN writer Tim Kurkjian believes it's still up in the air, but he ultimately thinks that Roger Clemens' and Barry Bonds' steroid use may keep them out of Cooperstown.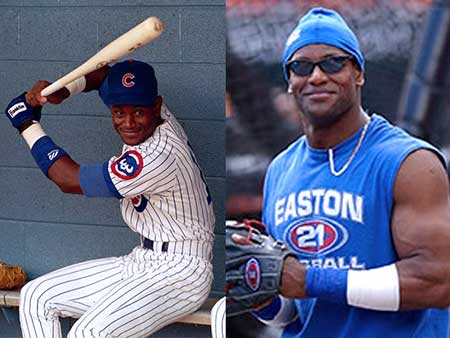 However, Yahoo writer Chris Cwik reports that Piazza's induction could clear the way for other baseball players who've been accused of using steroids or actually tested positive.
"The only logical reason for Piazza to see his vote total rise so much is that the voters don't care as much about steroids, or are no longer willing to punish players due to gossip and hearsay," Cwik writes. "Now that Piazza has been inducted, that could open the door for players in similar situations, like Jeff Bagwell and, eventually, Barry Bonds and Roger Clemens."
Noted sports radio personality Colin Cowherd strongly believes that steroid users belong in the Hall of Fame. He says that the history of steroids in baseball goes much further back than the 1990s and 2000s. Cowherd cites Pud Gavin — baseball's first pitcher to win 300 games — who injected himself with testosterone from animal testicles in 1889. Babe Ruth another famed player who was an early PED (Performance Enhancing Drug) pioneer, injecting himself with testosterone from sheep's testicles in the 1930s.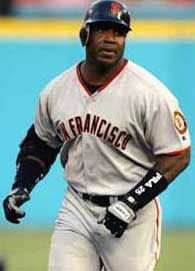 While these guys may not have gotten the same advantage as Bonds and Clemens did with Winstrol, they were still trying to gain an edge with PEDs. And we can be sure that plenty of baseball players in between Ruth's era and the "baseball steroid era" used whatever PEDs they could to gain an advantage.
What's more is that the MLB still doesn't fully know whether all the accused players used steroids. The Roger Clemens steroids story all derives from his former trainer, Brian McNamee, and José Canseco's book, Juiced: Wild Times, Rampant 'Roids, Smash Hits & How Baseball Got Big. Clemens has repeatedly denied allegations from McNamee and Canseco that he took PEDs like Winstrol and Human Growth Hormone. And in 2012, he was found not guilty on six counts of lying to Congress about his steroid use.
Starting in 2017 and beyond, maybe HOF voters should take a note from Cowherd, who said, "If you don't have a complete list of who used and who didn't, just go to the numbers and let them in because you don't have a list."
What are your thoughts on MLB and steroid usage? Do you think players like Clemens and Bonds should be allowed into the Hall of Fame? Click here to discuss Piazza's and Griffey's induction into the HOF on the EliteFitness Forums?
Yours in sport,

George Spellwin
Discuss more about baseball players on steroids at these EliteFitness.com discussion threads below:
Get MORE UNderground knowledge about steroids, bodybuilding drugs and the latest news on the steroid industry. new drugs and drug busts, we will send it all to you...
Subscribe to our mailing list and get interesting news and updates directly to your inbox.
Thank you for subscribing.
[Total:

5

Average:

4.2

/5]