From the desk of...
George Spellwin - Founder
EliteFitness.com
---
Nandrolone Phenylpropionate, called NPP for short, is a form of nandrolone that is differentiated from deca durabolin only by its ester. Interestingly, NPP is an under-utilized injectable anabolic steroid that never gained popularity during the golden age of bodybuilding, nor did it get utilized in the medical community either.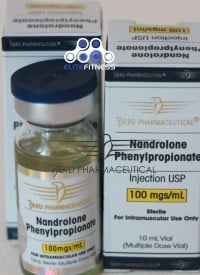 History
Nandrolone phenylpropionate was actually the first nandrolone compound to ever be sold by Organon back in the 1950's. However, it was quickly shouldered out of the way by its big brother deca durabolin and shoved under the rug for many years in the bodybuilding community. The reason for this was that injecting steroids was considered a taboo in those times, as heroin came onto the scene, and you were considered by your peers a junkie if you injected anything. Consequently, something like nandrolone phenylpropionate, which required more frequent injections than deca durabolin, would not be an ideal compound to use.
Medical use
Furthermore, in the medical community they also chose to pursue the longer ester as well. Indeed, this is a very beneficial class of steroids for medical use because in clinical studies nandrolone has shown to be helpful with anemia, osteoporosis, and it can additionally act as a progestin based contraceptive. This led to the FDA approving its use in the early 80's, but in modern times we have access to better drugs with less side effects. Nevertheless, throughout history nandrolones have been the most prescribed anabolic hormones due to their mild nature and noticeable effectiveness.
Forms of delivery
The key to understanding nandrolone phenylpropionate is the form of delivery of the hormone. First of all, it usually comes in doses of 100 milligrams (mg) per milliliter (ml), which is not much compared to its big brother deca durabolin with 200mg/ml. Besides, it has a much shorter half life compared to the extremely robust 2 week half life of its big brother. In fact, due to the short ester, you would have to inject twice as much NPP, and do so 2-3 times more often. Now you see why it never caught fire during the golden age of bodybuilding.
Given all of the above mentioned information, nandrolone phenylpropionate should be injected at least every 3 days.
Anabolic and Androgenic ratio
Nandrolone phenylpropionate is a mild compound with an anabolic rating of 125, and a low androgenic rating of 37.
How it works
NPP works just like its big brother deca durabolin, but it acts faster and lingers in the body for a shorter amount of time. Just like all nandrolones, it is a 19-nortestosterone, so the testosterone hormone in the carbon atom has been taken out at the 19th position. After that the creators of this steroid simply attached to it the phenylpropionate ester instead of the decanoate ester.
'Deca dick' and how it can be prevented
An interesting thing about nandrolone, which makes it unique when compared to other anabolic steroids, is that it doesn't get broken down into DHT (dihydrotestosterone), which is a sex steroid and androgen hormone. It will rather get broken down into dihydronandrolone (DHN), which explains the 'nandrolone dick' phenomena, since it is a much weaker androgen. Unfortunately, the solution to this problem is misunderstood by forum guru's, who will tell you to just stack testosterone to your cycle. The reason is that testosterone only coverts to DHT at a 5% rate, so that usually isn't enough to counteract the dihydronandrolone effects. Therefore, the smarter option would be to stack in proviron, or another purely DHT derivative compound. This is actually what the older school bodybuilders did, even though at those times even the great bodybuilders like Arnold did not understand why it worked (or maybe he did but just kept it secret) - they just knew it worked from experience and networking, so they used it.
Benefits
Aside from the benefits we have already touched on, nandrolone phenylpropionate also does what other steroids do: it increases nitrogen, boosts strength and mass, prevents muscle wasting, and increases red blood cell count to speed up recovery.
However, it also has more properties that make it special, such as aiding collagen synthesis even at low dosages. Another positive side of NPP is that it will boost appetite tremendously in most users, which makes it a great bulking drug.
Dosages
Nandrolone phenylpropionate is a mild compound, so you want to run it at 300-400 milligrams (mgs) per week for best results. Some users will run a low dosage in a stack to aid with joints, but it is not recommended to use this steroid for that reason alone, as you can cause more damage to existing injuries in the process.
Half life
Nandrolone phenylpropionate has the "PP" ester attached, which has a half life of only 4.5 days. This is a very short half life when you compare it to the 2 weeks half life of deca durabolin. Nonetheless, such a short half life also has its advantages, such as lack of need for a kickstarting oral steroid and a faster excretion from the body, so your pituitary glands can begin to recover much sooner.
Detection times
Nandrolone phenylpropionate is detected for up to a year. This is quite a long time, and has to do with some properties that are nandrolone specific.
Side effects
The side effects of NPP are extremely overblown by the steroid forum community, where many will tell you to avoid it at all costs, which is paranoia and ignorance. After all, remember - it is a mild compound, so androgenic sides are very low. However, this does not mean that the user won't experience cholesterol and heart strain, and other domino effect side effects. Thus, the main side effects to look for are the estrogenic ones, which can cause water retention/bloat, insomnia, and high blood pressure. Consequently, in spite of the fact that NPP was made to convert into estrogen at 20% the rate of testosterone, an aromatase inhibitor (such as aromasin) should be utilized from the first day of the cycle.
What's more, keep in mind that nandrolones will hit not just the estrogen receptors, but also the progesterone receptors, so you absolutely should use cabergoline with it in order to keep progesterone levels under control.
Just like all anabolic steroids, nandrolone phenylpropionate is suppressive, so a full post cycle therapy (PCT) is needed to give the user a soft landing. As already mentioned above, the good news is that due to the shorter ester NPP is out of the system much quicker than its big brother deca durabolin.
User results
Obviously, the results one can get with anabolic steroids will differ for each individual, but as a general rule nandrolone phenylpropionate is known for boosting appetite, improving joint health, and causing very nice mass/strength gains. In fact, some users have had body weight increases of 10 pounds or more on just a 10-12 week run. Moreover, you can expect quicker recovery from your workouts as well as a feeling of well being and mood improvement.
Stacking
NPP is popularly stacked with testosterone propionate because both of them have a short ester. Additionally, as mentioned earlier, I highly recommend stacking proviron with it, as this will help counter act the DHN issues.
For example, you can use NPP at 300 mg per week together with testosterone propionate at 200 mg per week, and proviron at 50 mg per day. If used at these dosages for 10-12 weeks there will be outstanding results.
Cost and ease of access
Nandrolone phenylpropionate is about twice as expensive as deca durabolin because it typically comes in 100mg/ml vs. 200mg/ml. Hence, you will need to buy twice as much. For instance, the price for a 5 week run would be about $150 or so. It is relatively easy to find, since most underground sources on the black market carry NPP, but not as much as its big brother deca durabolin.
Female use
Due to its low androgenic and DHT properties, nandrolone phenylpropionate can be used by females who are very experienced already with anabolic steroids. I would not recommend it to someone new though. Overall, for females I suggest lighter drugs like anavar or SARMS.
Forums
Want to hear what our 300,000 members think of NPP? Member discussion about NPP below:
Pictures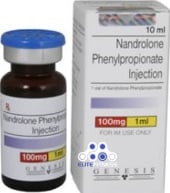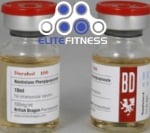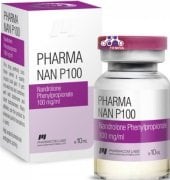 Get MORE UNderground knowledge about steroids, bodybuilding drugs and the latest news on the steroid industry. new drugs and drug busts, we will send it all to you...
Subscribe to our mailing list and get interesting news and updates directly to your inbox.
Thank you for subscribing.