We have an epidemic of sleeping problems thanks to our unnatural lifestyles and stress. As if this wasn't bad enough, adding steroids to the mix can take you from having a hard time sleeping to not being able to sleep much at all. Sleep problems are labeled in the medical industry as simply "insomnia" and ignored as a normal way of life. In this article, we are going to tell you why N2sleep should always be part of your supplement arsenal to help you deal with sleep problems like Trensomnia.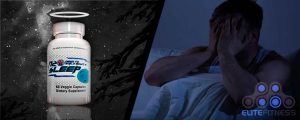 Why sleep is so important for athletes
Although many people just accept their sleep problems as the norm, we are here to tell you that you should not just give up. The top medical researchers say that humans need about 7 quality hours of sleep per night. However, as an athlete, you will likely need a bit more.
When we sleep, our bodies take this time to detox, repair, and recover from the brutal workout we had that day. Super Bowl-winning QB Tom Brady is legendary for going to sleep early and says one of his keys to NFL longevity is that he sleeps 9 full hours. Science agrees, as you will only start repairing at the cellular level when you reach a deep stage 3 or 4 sleep. Most of you reading this who suffer from sleep issues may only get into a deep sleep for a couple of hours, or not at all. This is why you are unable to recover and may experience an excessive amount of delayed onset soreness or nagging injuries that do not heal and become chronic.
Trensomnia meaning
You may have heard the term "Trensomnia" on forums. If so, you're probably reading this because you are struggling with it. For those who have never heard of it, Trensomnia is when you get sleeping problems (insomnia) while on the steroid Trenbolone.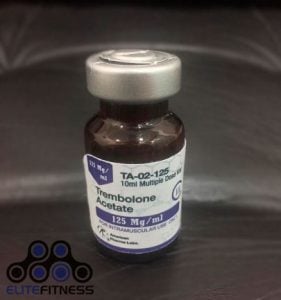 There are several reasons why Trenbolone causes Trensomnia:
*Changes to neurotransmitters in the brain, such as dopamine and serotonin
*Androgenic excess, because tren is 5X more androgenic than testosterone
*Inflammation in the body caused by Trenbolone
*Unbalanced blood sugar levels due to partitioning nature of the steroid
Even if you run Trenbolone at a lower dosage, we have seen people still suffer from this issue. Since trenbolone is one of the harshest steroids out there, you will be leaving a ton of both strength and muscle gains on the table if you cannot get a good night's sleep due to Trensomnia.
What is N2sleep?
N2BM is a supplement brand that specializes in the best supplements for serious gym rats and athletes. The developers at N2BM are athletes, bodybuilders, and steroid users themselves. So, they completely understand how important it is to come up with a product that will help with Trensomnia. A decade ago, they developed a product called N2sleep, which can be used before bedtime, on cycle, to help you fall asleep, stay asleep, and sleep deeper. Best of all, it is all-natural and not addictive, like sleep medications you will find at the drug store or pharmacy.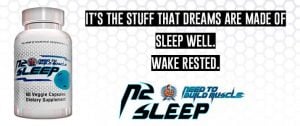 We recommend using 1-2 capsules before bedtime. Here are all the ingredients and how they work.
1. Melatonin 1mg: When the sun sets at night, our pineal glands produce this hormone, which makes us tired. The opposite effect occurs when the sun comes up. Melatonin helps reinforce the body's sleep clock. The key here is that this formula contains just the right amount, because too much is not good either.
2. 5-HTP 25mg: Since Trenbolone affects neurotransmitters, these ingredients can help directly stimulate serotonin, which promotes relaxation so that you can fall asleep and stay asleep.
3. GABA 50mg: GABA is needed to get you relaxed enough to fall asleep. Since we lead such a stressful lifestyle, taking this near bedtime will be the difference between laying in bed for hours counting sheep and sleeping. The bad news is that as we age, GABA will drop and caffeine intake makes the problem multiply.
4. L-Theanine 200mg: If your mind is racing, it will be impossible to get a good night's rest. This ingredient was added to clear your mind.
5. Phellodendron Root 50mg: Great for anxiety and also works while you sleep to promote repair and healing.
6. Mucuna Pruriens 50mg: One of the most-important ingredients to run while using Trenbolone, since it boosts serotonin and L-dopa, which get disturbed when on tren.
7. Magnesium 100mg: Helps lower stress and anxiety and supports the entire formula above.
Where to buy?
You can buy N2sleep from N2BM and Amazon.
More Videos about Trensomnia.
Podcast About Trensomnia
-Listen on SoundCloud
Podcast Episode #286 - Trenbolone Show
Podcast Episode #270 - Steroids and Insomnia
-listen on iTunes
Podcast Episode #286 - Trenbolone Show
Podcast Episode #270 - Steroids and Insomnia
Forums
Forums on our forums? read on:
Yours in sport,

George Spellwin
Get MORE UNderground knowledge about steroids, bodybuilding drugs and the latest news on the steroid industry. new drugs and drug busts, we will send it all to you...
Subscribe to our mailing list and get interesting news and updates directly to your inbox.
Thank you for subscribing.