So you want to get cut but you don't want to inject any steroids? That's fine, many new guys in the steroid game are scared to pin. In fact, in my younger days I've ran oral only cycles with oldschool dbol and primobolan tabs, too bad they're not around but that's father time.
This is the George Spellwin exclusive oral cycle that I ran last year for 8 weeks.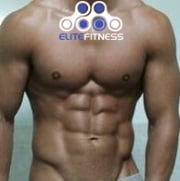 Cycle Notes
Purpose: Cutting only (dropping bodyfat and seeing your abs).
Results: Usually a drop of about 4-5% bodyfat is possible for the heavier guys and 1-3 for the tighter guys.
Side Effects: Anytime you run oral only steroids, liver issues can be a problem. You need to use a powerful liver support with this cycle.
Main Cycle
Week 1-8
40mgs of Anavar/ED
50mgs of Winstrol/ED
20mgs of Cardarine/ED
7 caps N2Guard/ED
-Daily add: 1 tbsp of fish oil + 1 tbsp of Flaxsee oil + 1 tbsp psyllium husk fiber
-Why? This will help you keep cholesterol in check and stay healthy.
Mini-PCT
Week 9-10
50mgs Clomid/ED
40mgs Nolvadex/EOD
20mgs of Cardarine/ED
3 tabs HCGenerate ES/ED
7 caps N2Guard/ED
Week 11-12
40mgs Nolvadex/ED
20mgs of Cardarine/ED
5 tabs HCGenerate ES/ED
7 caps N2Guard/ED
Glossary
pin = inject steroids
ED = every day
EOD = every other day
mgs = milligrams
caps = capsules
tbsp = table spoon
Get MORE UNderground knowledge about steroids, bodybuilding drugs and the latest news on the steroid industry. new drugs and drug busts, we will send it all to you...
Subscribe to our mailing list and get interesting news and updates directly to your inbox.
Thank you for subscribing.