From the desk of...
George Spellwin - Founder
EliteFitness.com
---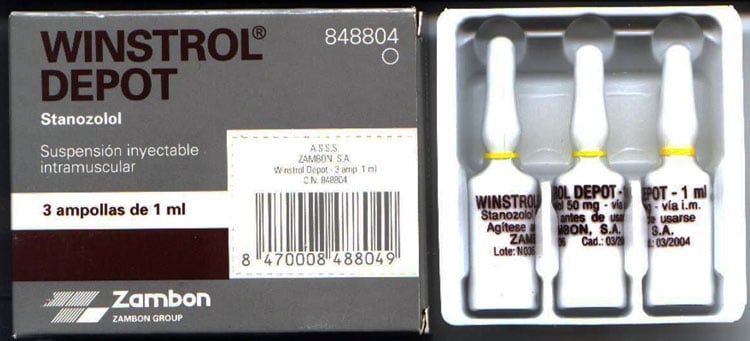 Dear Friend and Fellow Athlete,
Winstrol, the oral brand name for the drug stanozolol, is certainly one of the best-known anabolic steroids among both bodybuilders and the general population. That's because Winstrol is an exceptional drug for promoting strength and muscle gains (1) without an accompanying increase in fat. Furthermore, it's also been involved in a number of high-profile incidents surrounding professional athletes - including one that led to the eventual demonization of steroids.
Today, you're about to read a highly controversial new report from my friend Dr. Field Farrar called the Top 37 Confidential Winstrol Steroid Cycle Secrets. In it, Dr. Farrar looks at building extreme amounts of new muscle with Winstrol - growing new muscle mass and melting more fat. He covers all the important facts about this drug, what it can do for you, why women love Winstrol, how to run a Winstrol cycle, side effects and this drug's heavy association with pro sports.
Yours in sport,

George Spellwin
---

From the desk of Dr. Field Farrar
Founder of TestStackRx.com
Phone: (888) 852-8091
Email Me: [email protected]
~Date.Current~
Hello guys!
My name is Dr. Field Farrar. I am the founder of TestStackRx.com. This week George decided to send you guys my new report - all about Winstrol - the Top 37 Confidential Winstrol Steroid Cycle Secrets. If you're not as ripped, lean, and muscular as you like, but want to change that starting right now, you're in luck! Today, I'll show you how to get a perfectly muscular physique with the ultimate Winstrol FAQ.
For cutting, Winstrol is the perfect steroid to stack with the new cutting cycle I told you a couple weeks ago that I call the Clenbuterol/Anorectant No.10/Insulin Ketogenic Cutting Cycle. Winstrol makes a great addition to this cycle because it helps you preserve and even build new lean muscle mass while restricting calories and getting shredded. Here's a link where you can download a free PDF guide to the Clen Anorectant Insulin cycle.

Download the Clen Anorectant Insulin cycle PDF Guide and Cycle Diagram for Free
For muscle mass, Winstrol and Test Stack No.17 make an ideal dry, lean muscle-building stack. Winstrol doesn't aromatize (convert to estrogen), meaning you avoid common estrogen-related side effects like water retention and gynecomastia. Furthermore, you won't need to run an aromatase inhibitor to slow down estrogen (unless stacking w/ other steroids). Another nice thing about this drug is that it's actually an anti-progesterone, which is a female hormone that can cause gyno. So if you're stacking Winny with steroids that can raise progesterone, it helps stop this hormone.
Your natural testosterone takes a major dive whenever
you go on a steroid cycle. But you don't have to completely ignore your natural
testosterone level when on a Winstrol cycle. That's because Test
Stack No. 17 is packed with rare and powerful ingredients that make your
natural testosterone level explode, while simultaneously annihilating estrogen. (While Winstrol does not convert to estrogen, all men still produce estrogen - some more than others.) In fact, one TS17 ingredient in particular has been
scientifically proven to increase natural testosterone production by up to 347%
while reducing estrogen by 20-38%!
Given the massive surge of natural testosterone that Test Stack No. 17 provides,
along with estrogen annihilation, it's easy to see why this T-booster is
perfect for both use during and after a Winstrol cycle. What's more is that Test Stack also has
other incredible benefits, like helping deliver tremendous muscle gains,
explosive libido, increased workout recovery time and a boost in energy.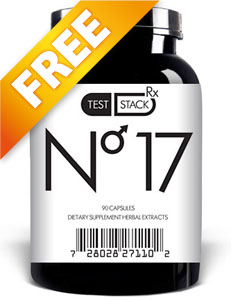 Beginning tomorrow, my Spring Break special on Test Stack No. 17 is here! From Tuesday,
March 15th through Friday March 18th, you get Test Stack No. 17 at just $97 per bottle - the price drops $100 off the regular price! Additionally, when you buy 3 bottles, you'll get a fourth bottle free. Just
put all four bottles into your Amazon shopping cart, enter promocode SPRBREAK at checkout and 1 bottle will be free. George will email you tomorrow when the Spring Break special starts.
Not familiar with Test Stack No.17? Right now, watch the following free informational video about Christian Hogue - a regular guy who took control of his testosterone level and turned his life around. Then come back to this email and read about my Top 37 Confidential Winstrol Steroid Cycle Secrets.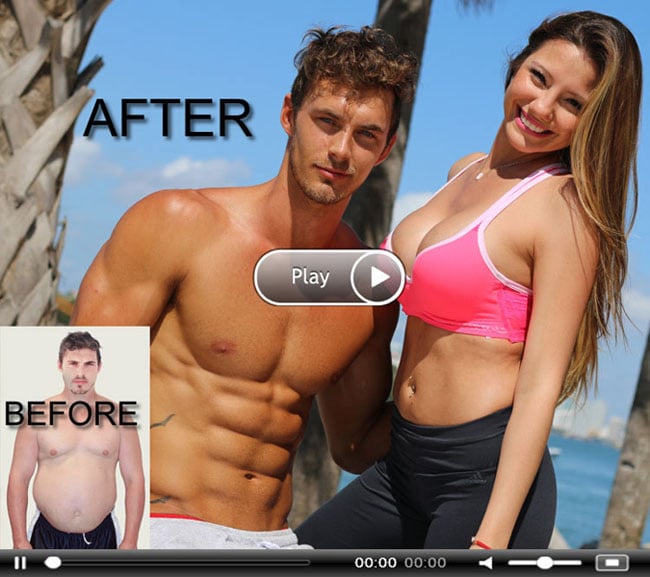 Watch to discover how Christian fixed his problem, transformed his physique and ended up getting the girl. His story is told at about 2 minutes into the video. Be sure to watch all the way to the very end for the ultimate deal!
And now, my Top 37 Confidential Winstrol Steroid Cycle Secrets...
1. Winstrol has been around since the 1960s
While stanozolol wasn't popularized until the 1980s and 90s, it has been around for a very long time. It was originally developed as an oral drug by Winthrop Laboratories (Sterling Drug) in 1962. But according to Wikipedia, stanozolol was subject to the Kefauver Harris Amendment of 1962, which required drug manufacturers to prove their drug's effectiveness before it received FDA approval. By 1970, it was finally approved by the FDA as an adjunctive (accessory to primary) therapy for certain types of osteoporosis, and for pituitary dwarfism.
2. Stanozolol bounced around the US without a Real Purpose
Stanozolol continued to be marketed as an adjunctive treatment for osteoporosis and pituitary dwarfism for a decade, until 1980, when the FDA made Sterling drop the dwarfism marketing because human growth hormone was available. By 1984, the FDA had also taken Sterling's privileges to market this drug as a senile and postmenopausal osteoporosis treatment, despite research data submitted by the company. However, we now know today that Winstrol can offer both growth (2) and bone density benefits (3). Stanozolol has since been remarketed and then discontinued (production) in the United States, but it is still produced by laboratories in other countries.
3. Winstrol is Now Very Popular among Bodybuilders and Athletes
While stanozolol may have been surpassed by many drugs in the medical community, it is still quite beloved by the bodybuilding and athletic communities. In fact, a study determined that it is one of the most-used (illegal) anabolic steroids among people (5). Take a look across bodybuilding forums today and you'll see many questions pertaining to Winstrol results for athletes. And as the Washington Post revealed, stanozolol remains a highly used drug among professional athletes. Later, I'll discuss some of the notable pros who've been busted for using this drug, including the most-famous case ever.
4. The Most-Common Version is a C17 α-alkylation Oral Steroid
The extremely popular oral version of Winstrol is a C17 α-alkylation version (modified at 17th position), which enables Winstrol (a.k.a. Winny) to make it through the liver when ingested. But while oral use is extremely convenient for users - especially those who don't like injections - this C17 α-alkylation also makes it very toxic to the liver, which is something I'll discuss in the Winstrol side effects section.
What are the Benefits of Winstrol?
5. A Big Strength Increase
One heralded use for Winny, especially among athletes, is the big strength increase that it provides. As this EliteFitness forum thread indicates, there are many bodybuilders who tout the strength-boosting benefits of this drug. Even a simple Winstrol only cycle can add a significant amount to the lifts that you do in the gym (although, as I'll cover later, running only Winstrol is a bad idea). Just how large of an increase depends upon your Winstrol dosage and experience with AAS, however, you can be rest assured that this drug provides one of the best strength boosts out of any steroid.
6. Winstrol delivers Moderate Muscle Gains
Despite being highly anabolic, Winny isn't known for helping bodybuilders gain huge amounts of lean muscle on a cycle. However, with proper dieting, training and rest, a Winstrol cycle can certainly help you pack on more muscle. One reason why is the fact that this drug helps your muscles retain more nitrogen, as has been shown in dog studies (5) (6). And as many bodybuilders know, a positive nitrogen balance is critical to gaining lean muscle mass.
7. Promoting a Dry, Vascular Look
If you're one of the many bodybuilders who seek a cut, dry look, then you'll be pleased to know that Winstrol is very helpful in attaining this goal. It's often stacked with other steroids and put at the end of a cycle as a "finisher" to reduce water retention and increase vascularity. Seen in this EliteFitness thread, many believe that Winny is a better cycle finisher than Anavar or Halotestin when taken at the right dosage. Of course, you can also see good vascularity results from using a Winstrol only cycle too (again, discussed later).
8. Winstrol lowers SHBG Levels
Stanozolol has an amazing ability to lower the amount of sex hormone-binding globulin (SHBG) in your body, which subsequently helps raise free testosterone levels. As some of you may know, SHBG binds to anabolic steroids and reduces their effectiveness. So when you add the Winstrol steroid into a cycle, it helps free up these other drugs to unleash their muscle-building benefits.
9. Accelerated Fat Loss
One huge misconception about this drug is that it's some kind of miracle-working fat-loss compound. For this reason, you see a lot of people with a high body-fat percentage take Winstrol pills while thinking they're going to get an overnight six-pack. Well, this is far from the case, but Winstrol results do include accelerated fat loss when proper diet and cardio are included. The latter is key, though, because you're not going to lay on the couch, buy Winstrol, and then suddenly expect a 30-pound fat loss. Instead, it helps cause mild weight loss while retaining your muscle and even increasing strength (w/ good training). For this reason, stanozolol is usually used in cutting cycles.
10. No Aromatization
Like many steroid variations of Dihydrotestosterone (DHT), Winstrol doesn't aromatize (convert to estrogen), meaning you avoid common estrogen-related side effects like water retention and gynecomastia. Furthermore, you won't need to run an aromatase inhibitor to slow down estrogen (unless stacking w/ other steroids). Another nice thing about this drug is that it's actually an anti-progesterone, which is a female hormone that can cause gyno. So if you're stacking Winny with steroids that can raise progesterone, it helps stop this hormone.
11. Increased Red Blood Cell Production
Since it is a steroid, Winstrol can increase red blood cell production in people. Because of this, it's been speculated that stanozolol may also be able to increase endurance in athletes. However, a study involving college men who ran a mile showed that Winstrol doesn't provide any noticeable endurance increase (8). As for Winstrol's ability to help children with anemia, a condition where one doesn't have enough red blood cells, this is again an area where Winny provides no benefit (9).
12. Enhanced Collagen Synthesis
Research has shown that Winstrol can improve collagen synthesis (10), which is highly important to the body's tendons, ligaments and skin. However, it should be noted that some Winstrol reviews claim that this drug causes tendon tears and joint pain, which seems very contradictory to scientific findings (covered later).
13. This is a Good Drug for Women
Many anabolic steroids aren't for women, due to the heavy androgenic side effects that they can cause. However, Winstrol differs because of its highly anabolic, yet low androgenic properties. This means that a Winstrol cycle for women can provide quality muscle gains with less chance of facial hair, deepening of the voice, male pattern baldness and an enlarged clitoris - traits that don't exactly help a woman land more dates. But do be aware that ladies can still suffer from mild-to-severe virilization, and the drug should immediately be discontinued if this happens.
How to use Winstrol
14. Winstrol can be taken orally or injected
Up until this point, we've only discussed oral Winstrol because most people buy Winstrol in its tablet form. However, there are also some bodybuilders who use the injectable version of this drug called Winstrol Depot. The effects between injectable and the oral compounds are indistinguishable, which is why many take the more-convenient oral form. However, the advantage with Winstrol Depot is that, due to its non-alkylation, it's much easier on the liver. So anybody who's had liver problems in the past might want to consider the oral form.
15. Can I drink Winstrol?
In answer to one of the more-common questions, yes, you can drink the injectable form of Winny. The reason why this gets asked so much is because other injectable drugs like testosterone and Deca Durabolin must be injected; otherwise, they'd be destroyed when trying to pass through the liver. However, injectable and oral Winstrol are the same compound - just a different consistency. But as for whether you should drink Winny, well, many Winstrol reviews across the internet claim that this doesn't work as good as injecting or taking tablets.
16. Winstrol Dosage
A good starting point for men who use Winstrol is 40mg per day, split into two doses. It's common for many guys to keep their Winstrol dosage at 50mg as long as they continue getting good results. However, more-advanced bodybuilders will go as high as 80-100mg daily. Regarding Winstrol for women, a good starting dose is 5mg, and they can increase dosage to 15mg, provided they respond well to the drug.
17. Winstrol Half-Life
Oral Winstrol has a half-life of 9 hours, which is relatively short in comparison to all steroids. Because of its short half-life, many bodybuilders split their Winstrol dosage into two times per day to keep the drug running strong in their system. Winstrol Depot, on the other hand, features a half-life of around 24 hours, so dosage frequency is less often.
Winstrol Side Effects
18. Again...Winstrol is harsh on the Liver
I've mentioned several times up to this point that Winstrol is hard on your liver, and I'll emphasize this point once again. You definitely don't want to get careless with your Winstrol dosage because the consequences can be very serious. But as long as you have a healthy liver to begin with, and you keep your daily dosage within a reasonable amount, you should avoid any major problems. Even still, it's a good idea to supplement your Winstrol cycle with a liver protectant like Liv-52 or N2Guard. The latter is good for protecting your heart and kidneys on cycle too.
19. This Drug can cause Extreme Joint Pain
Another one of the rough stanozolol side effects is pain in your joints. As I mentioned before, this drug actually promotes collagen synthesis, which makes it puzzling that Winstrol is bad for joints. Many bodybuilders describe this feeling as "dry," leading some to mistakenly belief that Winny truly dries out your joint by taking water out of them. The reality is that the joint pain is caused by this DHT derivative competing with progesterone for the progestin receptors. In turn, this inhibits progesterone's anti-inflammatory processes and causes the feeling of dry, painful joints. To reduce this feeling, it's recommended that you supplement with calcium, chondroitin, glucosamine and vitamin C. Also, some bodybuilders like to run Winstrol and Deca Durabolin in the same cycle because the latter helps improve joints.
20. Stanozolol decreases Good Cholesterol, raises Bad Cholesterol
As a 1989 study shows, stanozolol increases LDL cholesterol (11), which is bad because this substance builds up in your arteries and increases the risk of heart disease. This Winstrol effect is worsened by how it also lowers HDL cholesterol (12), which helps remove the plaque buildup from the LDL variety. So in essence, you get the worst of both worlds and your cardiovascular health can suffer as a result.
21.  Acne and Hair Loss are a Possibility
While this drug isn't as androgenic as other steroids, acne and hair loss still remain possibilities when taking the Winstrol steroid. If you are already prone to acne and/or hair loss, then you need to be fully aware that Winny isn't exactly going to help the situation.
22. Mild HPTA Suppression
Another good thing about Winstrol is that it's not as suppressive of your natural testosterone production and, subsequently, libido. Even still, your Hypothalamus-Pituitary-Testes-Axis (HPTA) can be affected by Winstrol, making mild testosterone suppression a definite possibility. Because of this, you still need to undergo post-cycle therapy following stanozolol use (Winstrol PCT is dependent on exact steroids [if any] used with this drug).
Winstrol Cycle
23. How Long should my Winstrol Cycle be?
As I discussed before, it's very important to keep your dosage at a reasonable level to minimize the side effects of Winstrol. The same goes with how long you run this drug, because prolonged use can lead to horrible side effects along with the drug losing its effectiveness. Men usually run Winstrol anywhere from 6-8 weeks, while women run this drug for 4-6 weeks. But it should be added that most male bodybuilders don't recommend only running Winstrol, instead opting to use it as a "finisher" in cycles. Here's a debate on why many bodybuilders are against Winstrol only cycles.
24. Winstrol is not Commonly used as a Kickstarter
When running long-ester injectable steroids - those that take a few weeks to produce any noticeable results - bodybuilders often add an oral steroid to "kickstart" their muscle and strength gains. But stanozolol isn't one of the more-common kickstarters because of the joint pain that it can cause, forcing athletes to deal with this earlier in a cycle. However, when stacked with Deca Durabolin, one of the more joint-friendly compounds, this joint pain can be less noticeable. Generally speaking, Winstrol is mostly popular as a finisher.
25. Cycle with Winstrol as a Finisher
There are a variety of steroids that Winstrol stacks well with, since it cleans up gains nicely at the end of a cycle. Deca, Equipoise, Trenbolone and testosterone are all drugs that can stack well with Winny. Below you can see a sample cycle from the EliteFitness forums, where the original poster wants to run a testosterone/Winstrol stack and is looking for advice on how long to run Winny:
Ancillaries: Aromasin, Caber
PCT: Not specified, but assumed
//www.elitefitness.com/forum/anabolic-steroids/winstrol-finish-off-cycle-1304413.html
Week

Testosterone Enanthate

Deca Durabolin

Winstrol

1

450mg EW

500mg EW

-

2

450mg

500mg

-

3

450mg

500mg

-

4

450mg

500mg

-

5

450mg

500mg

-

6

450mg

500mg

-

7

450mg

500mg

-

8

450mg

500mg

-

9

450mg

500mg

N/A (50mg good dose)

10

450mg

500mg

N/A

11

450mg

500mg

N/A

12

450mg

500mg

N/A

13

450mg

500mg

N/A

14

450mg

500mg

N/A

PCT (Not discussed, but assumed)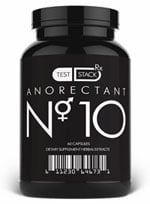 And as I wrote earlier, Winstrol is the perfect steroid to stack with the new cutting cycle I told you a couple weeks ago that I call the Clenbuterol/Anorectant No.10/Insulin Ketogenic Cutting Cycle. Winstrol makes a great additon to this cycle because it helps you preserve and even build new lean muscle mass while restricting calories and getting shredded. Here's a link where you can download a free PDF guide to the Clen Anorectant Insulin cycle.

Download the Clen Anorectant Insulin cycle PDF Guide and Cycle Diagram for Free
26. Winstrol Cycle for Women
Some ladies only run Winstrol in their cycles, while others like to stack it with Anavar. In either case, as discussed before (Fact #13), it's important for women to realize that Winny is a harsher compound, and Anavar may be a better option (albeit more expensive). But for those still interested, below is a an advanced cycle that was discussed at EF (I modified it), where the user will be stacking Winstrol and Anavar. If you're a total AAS beginner, this probably isn't the best cycle:
Ancillaries: Not needed for women on Winstrol
PCT: Not needed for women
//www.elitefitness.com/forum/womens-fitness-female-bodybuilding-training/what-recommend-dosage-winstrol-depot-639821.html
| | | |
| --- | --- | --- |
| Week | Anavar | Winstrol |
| 1 | 10mg | - |
| 2 | 10mg | - |
| 3 | 10mg | 5mg |
| 4 | 10mg | 5mg |
| 5 | 10mg | 5mg |
| 6 | 10mg | 10mg |
| 7 | 10mg | 10mg |
| 8 | 10mg | 10mg |
27. Winstrol vs. Anavar
Winstrol and Anavar share some big similarities in that they're both very popular in cutting cycles, and as cycle finishers. However, one main difference is that Anavar is superior in its strength benefits, while Winny promotes more vascularity and lean muscle gains. Anavar may win in the side effects department, though, because it doesn't cause virilization or joint pain like stanozolol; but it does lead to more-painful workout pumps. Winstrol causes the aforementioned joint pain in some, along with (possible) virilization in females and increased LDL cholesterol/decreased HDL cholesterol.
Where can I buy Winstrol?
28. This Drug is Highly Available Online
If you're looking for Winstrol for sale, the good news is that you won't have to look very hard. That's because Winstrol (sometimes sold as Winstrol V) is one of the most-commonly available steroids at underground labs. Perhaps this is due to its strong association with sports (discussed in next section), but whatever the case may be, bodybuilders are easily able to buy Winstrol online. Of course, like all anabolic steroids sold at underground labs, the quality may vary from one site to the next. So finding a good source is definitely important in getting high-quality Winstrol.
29. Cheaper than Anavar
You'll see a lot of people recommend Anavar over Winstrol for the previously discussed reasons. However, one point that's undeniably in Winstrol's favor is the price. The standard price for Winstrol tabs is far lower than what you'll see for the same quantity of Anavar. For this reason alone, bodybuilders on a budget often choose Winstrol as their oral.
30. Is Winstrol Legal?
Stanozolol is illegal for recreational purchase in most countries, including the United States, Australia, Canada and the U.K. The U.S. even managed to put this drug on their Schedule III list, meaning the maximum penalty for possession is 3 years confinement and a $250,000 fine. Luckily, I've never heard of the hammer coming down on anybody caught with a few Winstrol tabs. There are some countries where you can actually find stanozolol for sale at pharmacies, like Greece, Iran, Mexico and Thailand.
What Athletes have been caught using Winstrol?
31. Ben Johnson Winstrol Scandal opened the Floodgates
At the 1988 Seoul Summer Olympics, Ben Johnson won the gold medal in the 100 meters, while also setting the (then) world record time of 9.79 seconds. However, it was later revealed that Johnson tested positive for stanozolol, and his record and medal were rescinded. His coach claimed that Johnson was actually using a Winstrol derivative called Furazabol because the sprinter said Winny "made his feet feel tight." Nevertheless, he did admit to using anabolic steroids to prepare for the 1988 Summer Olympics. This incident publicized the matter of sports doping, and inspired the U.S. government to demonize roids and pass the Anabolic Steroids Control Act of 1990.
32. Johnson believes Carl Lewis' Teammate put Winstrol in his Beer
An interesting twist to this story is that the Canadian sprinter would later allege that one of Carl Lewis' training partners, André A. Jackson, put stanozolol in his beer to make him test positive. Considering that the American Lewis was given the gold medal after Johnson's scandal went public, this makes for a good conspiracy. But on the other hand, Johnson freely admitted that he juiced because everybody else (including, allegedly, Lewis) was doing it at the time.
33. Winstrol continues to remain Popular among Athletes Today
I don't have an official list of what athletes have been caught using which steroids. However, I'd have to say that Winny is definitely one of the most-used steroids in sports - even with its potential hazard to joints. Because of this, anti-sports doping agencies have continued to step up their stanozolol testing methods (13). Despite the improved testing methods, some athletes continue to use this drug to increase their performance. The New York Daily News covered how four MLB pitchers - Ervin Santana (Minnesota), Arodys Vizcaino (Atlanta), David Rollins (Seattle) and Jenrry Meija (Mets) - were all suspended for 80 games in 2015 for using stanozolol.
34. Rafael Palmeiro tested positive for Stanozolol...after lying about Steroids
Former Baltimore Orioles and Texas Rangers slugger Rafael Palmeiro got off pretty light compared to the players discussed above because, after testing positive for Winstrol, he only received a 10-game suspension. What makes this story even more interesting is that the positive test occurred not long after Palmeiro lied to Congress about never having done steroids. Palmeiro was outed by former Rangers teammate José Canseco, who claims that he personally injected Palmeiro with the drug.
35. Roger Clemens' Trainer said that he injected Winstrol
11-time All-Star pitcher Roger Clemens is another famed baseball player who was accused of using stanozolol. Specifically, his trainer, Brian McNamee, claimed that he injected Clemens with Winstrol on numerous occasions during the 1998, 2000 and '01 seasons. However, these accusations were never proven and Clemens was found not guilty of lying to Congress during their investigation of MLB steroid use.
36. Several MMA Fighters have tested positive for this Drug
There's a major link between mixed martial arts and Winstrol, with multiple athletes having been suspended for using this drug. Former UFC champion Tim Sylvia submitted a positive test for Winstrol in 2003, which led to a $10,000 fine and 6-month suspension. Chris Leben is another famed MMA fighter who got caught using stanozolol, drawing a 9-month suspension after his victory over Michael Bisping. Former UFC Women's champion Cristiane "The Cyborg" Santos also tested positive for this drug, which earned her a suspension and $2,500 fine.
37. Even Soccer Players use Stanozolol
I wrote before that Winstrol hasn't been proven to have any significant endurance effect, so it surprises me that soccer players have also been caught using this drug, given that their sport requires so much endurance. Swedish footballer Magnus Hedman submitted a positive stanozolol test, which is quite interesting since he was an ambassador for the Swedish anti-steroid organization "Ren" at the time. Mexican footballer Salvador Carmona was also caught for this drug, and he received a lifetime ban from FIFA because this was his second positive steroid test.
Best regards,
Dr. Field Farrar
Test Stack Rx.com
Get MORE UNderground knowledge about steroids, bodybuilding drugs and the latest news on the steroid industry. new drugs and drug busts, we will send it all to you...
Subscribe to our mailing list and get interesting news and updates directly to your inbox.
Thank you for subscribing.