[sc:masthead-std]
[sc:salutation-std]
Ever since it became available in 1998, Viagra has been used by men everywhere to treat erectile dysfunction and extend sex lives by decades.  But athletes may no longer be able to use the drug anymore after researchers have determined that it gives people an unfair advantage in sports.
Even with all of the toys, pills, and videos created to enhance people's sex lives there is one product you can point to that has been more revolutionary than anything: Viagra.  This blue, diamond-shaped pill has helped resurrect the sex lives of impotent males across the world and given them a second chance at pleasing their woman (women).  Now it's quite common to see silver foxes like myself strolling down the street arm-in-arm with a satisfied young lady.
It's also quite common to see athletes hawking the Pfizer made drug in television ads and magazines.  In fact, some professional athletes have made millions by admitting they use Viagra to perform better in bed.  Interestingly enough though, this scene may become a thing of the past since the sports governing bodies are busy at work again and are actually thinking of banning Viagra.
As silly as it may sound, the World Anti-Doping Agency (WADA) is testing to see if Viagra gives athletes a competitive edge over the rest of the field.   And WADA is currently running a study on one of the last groups of people you'd expect to need Viagra in collegiate athletes.
Lacrosse players from Marywood University are involved in a study which will help the anti-dopers to determine if the drug can really dilate a person's blood vessels to the point where they can sufficiently increase oxygen carrying capacity.  If this can be proved, then Viagra will no doubt be added to the World Anti-Doping Agency's extensive list of banned substances.
Viagra, a.k.a. sildenafil citrate, was created with the intention of treating pulmonary hypertension or high blood pressure in lung arteries.  To do this, the drug suppresses a blood controlling enzyme and allows blood vessels to relax and widen up.  When the vessels relax and widen then blood can flow to the penis much easier and allow the user to get more frequent erections.
But what researchers are finding out now that this increased blood flow and improved oxygen transportation can give athletes increased endurance.  Obviously being able to take a drug that can increase endurance is considered cheating in the eyes of sports governing bodies like WADA so this is a matter that must be looked at more deeply.
Kenneth W. Rundell, who is the director of the Human Performance Laboratory at Marywood, seems to think that Viagra gives athletes a serious competitive edge.  He stated this by saying, "Basically, it allows you to compete with a sea level, or near-sea level, aerobic capacity at altitude."  Victor Conte, founder of the now infamous BALCO, also put his two cents in on the subject by saying, "My athletes took it.  It's bigger than creatine.  It's the biggest product in nutritional supplements.
However, not everyone is so sure that Viagra gives people a competitive edge in sports.  Anthony Butch, who is the director of the Olympic drug-testing lab at UCLA, has repeatedly said in the past that it would be almost impossible to prove that sildenafil citrate gives people a competitive edge.  His reasoning is that any advantage gained will be very slight and people in the studies will most likely be taking Viagra in combination with other drugs.
But despite what people like Butch may say athletes have been willing to try Viagra in an effort to gain any kind of edge they can over the competition.  After all, this is the same group of people that has extracted strychnine from bull testicles to better athletic performance.  So when word spread that Viagra was being given to dogs at racetracks to help them outlast the competition you had to know athletes and coaches would be put this drug to the test.
Racing dogs weren't the only indication of Viagra's possible performance enhancement since a German study done in 2004 showed how Mount Everest mountain climbers had increased exercise capacity even at 17,200 feet in the air.  A 2006 study done at Stanford University claimed that Viagra could improve an athlete's 10-kilometer cycling time by 40% when used at an altitude of 12,700 feet.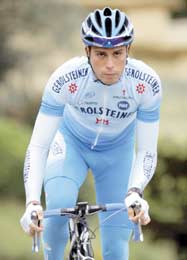 Further suspicion that sildenafil citrate may have some kind of athletic boosting power was aroused after professional cyclist Andrea Moletta was scratched from the Tour of Italy when authorities found 82 Viagra pills and syringes hid in toothpaste bottles in his father's car.  While no doping allegations could be proven, many think that Moletta was trying to use the drug to somehow bypass the blood doping tests done on cyclists.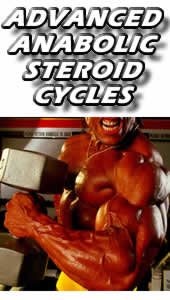 Now you can design perfect Anabolic Steroid Cycles each and every time with the ultimate guide to creating powerful, muscle-building steroid cycles that will make you the envy of elite bodybuilders everywhere.

Going beyond masking blood doping, there are experts that believe Viagra might have some positive performance enhancing effect when taken in combination with steroids too.  Researchers started looking into this relationship when former Major League Baseball star and top Viagra spokesman Rafael Palmiero admitted to taking steroids.  What was supposedly uncovered was that Viagra can aid the delivery of steroids to the muscles and help athletes recover from workouts much faster.
But as of yet, none of these things have been proven and some are even skeptical as to how many athletes have been using Viagra for performance enhancement reasons.  Travis Tygart, who happens to be the chief executive of the United States Anti-Doping Agency, says that there is no evidence of widespread usage of the drug right now.
Even if there was widespread usage of Viagra and other treatments for erectile dysfunction it would be a monumental move to ban athletes from using the drug.  After all, there are plenty of aging players who might need some extra help in the bedroom such as Rafael Palmiero did at the end of his career.  So is it really reasonable to punish all of these athletes even if it was proven that Viagra could do something like aid the delivery of steroids or increase endurance in high altitudes.
In my opinion, players who play professional sports in cities with high altitudes are already given an advantage over those who have to travel from low altitudes to these locations with higher altitudes.  So is using something like Viagra to make up for this advantage really considered cheating?  And this is just assuming that ED drugs really do have some sort of performance enhancing effect.
My guess is that WADA may find that Viagra gives a tiny boost in athletic performance at high altitudes, but I don't think this should constitute putting it on a banned substances list.  It's not right to further punish someone with ED by not allowing them to take a drug to help their condition just because it could be used to cheat.  The study on the Marywood University Lacrosse team should be done soon and we'll find out how out of line WADA is in September when they make their decision.

[sc:signoff-std]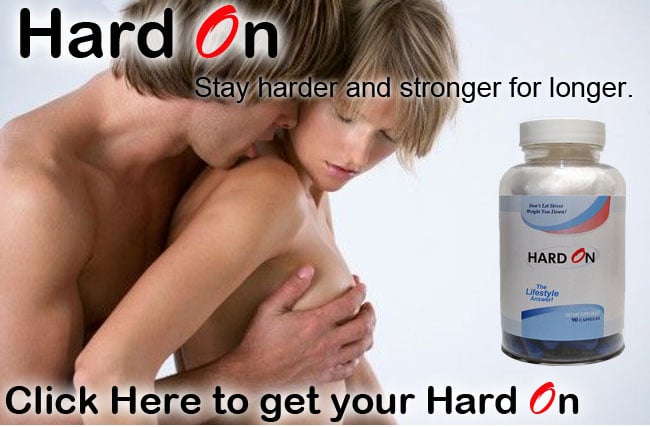 The Elite Player\'s Guide to Getting Laid
George Spellwin\'s Bible of Fast Seduction!
Containing over 400 pages of inside information on how to approach hot girls, create powerful attraction fast, and score without wasting time and money dating.
Instantly access the inside information guaranteed to transform you into a master of seduction with more girls and sex than you ever dreamed possible.
Best of all, this system will work for you and it doesn't matter how old you are, how fat you are, how ugly you are, how short you are, or even how poor you are. Think I\'m full of B.S.?

Plus, today and for the next 72 hours only ...
get both of George's eBooks valued at over $198 for free.
The Encyclopedia of Seduction Patterns
Neghits Explained: the secret to seducing a 10


Get MORE UNderground knowledge about steroids, bodybuilding drugs and the latest news on the steroid industry. new drugs and drug busts, we will send it all to you...
Subscribe to our mailing list and get interesting news and updates directly to your inbox.
Thank you for subscribing.