Coleus Forskohlii est une plante tropicale originaire d'Inde. Il contient l'ingrédient actif connu sous le nom de forskoline, un composé qui se trouve en abondance dans la racine de la plante. Il a été utilisé dans la médecine orientale depuis les temps anciens pour traiter divers maux, comme les problèmes d'os, asthme, et la constipation.
Coleus Forskohlii est un composé très puissant et complexe qui est encore en usage aujourd'hui. La majorité de ses utilisateurs modernes sont des culturistes. vu la tournure des événements, two of Forskolin's main benefits are to simultaneously burn fat and boost testosterone levels, naturellement.
Il y a quelques années, Coleus Forskohlii was mentioned on the popular, US-based health TV show Dr. Oz. It has become mainstream since then. Many users report successfully losing fat just by using the herb alone every day. But all of us on steroid forums have known about it and used it to supplement our cutting cycles for years. We know that it works great with steroids and a low-carb diet for weight loss.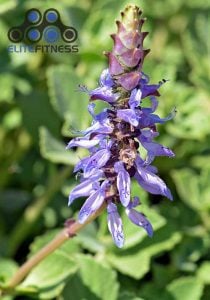 Fat metabolism
Coleus Forskohlii has been studied and found to boost the release of fat that's stored within the fat cells. Autrement, the only time such a thing is possible is when the body needs to use up energy by tapping into fat. This mode of action would suggest that the chemical structure in Forskohlii hijacks fat-cell receptors, fooling the cell into acting as though the body is in starvation mode.
When you consume food, the body will store excess energy as fat deposits in your fat cells, shuttled in by insulin, which is the opposite of what we want. Après tout, has anyone ever said "I want to gain fat?." Of course not! We all want to lose fat in bodybuilding and fitness.
When you take Coleus Forskohlii before a meal, it will signal the fat cells to release fat instead of storing it automatically. Aussi, when you exercise and eat in a deficit, this phenomenon is increased because you're not only signaling the cells to release the fat, but you are also forcing the body to use excess fat for energy during and after exercise. This is why it works so well for those of us who lift weights and do cardio at the gym.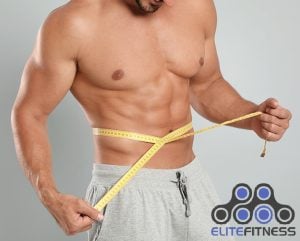 Losing fat and gaining muscle
Coleus Forskohlii works great for losing weight in both women and men. It does not affect sex hormone pathways. One study had a group of men take Coleus Forskohlii for 12 semaines, while the placebo group took fake pills. The fascinating thing is that the men who took it barely lost any weight at all, yet their fat mass dropped significantly. Oddly enough, their lean body mass rose. This means that during the 12 semaines, they lost body fat mass, but gained lean muscle mass AT THE SAME TIME!
The researchers found that there was also a rise in natural testosterone levels (another favorable effect of this compound), which helped them gain muscle and also burn more fat. Après tout, men who maintain healthy hormone levels have a much easier time losing fat. Coleus Forskohlii killed 2 birds with 1 stone. This is great news for serious bodybuilders who want to recomp their bodies.
Blocking weight gain
Another study on Coleus Forskohlii showed promise for blocking weight gain. In this research, women were given Coleus Forskohlii for 12 semaines. The results of the study show that the compound aids in preventing weight gain and confirms that it does indeed help the body burn more fat for energy.
Steroid users
Anabolic steroids are used by serious bodybuilders to help them reach their fitness goals. By adding Coleus Forskohlii, you'll help build muscle while also losing fat. While on cycle, this compound stacks great with steroids and helps you make those really lean gains.
When you come off your steroid cycle, your hormones will crash. Ainsi, having a good post cycle in place will preserve muscle and also prevent fat rebound. Adding Coleus Forskohlii to your post cycle will help boost your testosterone levels naturally, while also making it easier for you to stay lean and burn fat. You should also consider using it between cycles for all of its benefits to your physique without affecting your reproductive functions.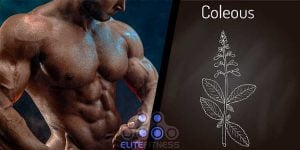 Dosage and how to stack
You'll see all over the internet that you can technically run up to 400mgs to 500mgs per day of Coleus Forskohlii, split up before meals, or 2-3X per day. toutefois, I've personally found that it works much better at a lower dose. This is especially true when the compound is used as a part of a comprehensive supplement stack, along with nutrient partitioning and fat-burning compounds like Green tea extract, Crape Myrtle tannins, Bergenin, and 4-hydroxyisoleucine.
Luckily there is a product that contains all of these ingredients and more that was designed to help you lose weight and fat without side effects. Avantage, it stacks great with any steroid cycle that you put it. This product is called N2slin.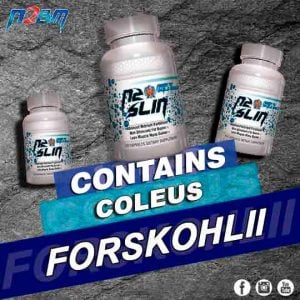 N2slin has 40mgs per serving of Coleus Forskohlii, along with what we mentioned in the last paragraph. All of these ingredients work together in synergy. Prendre 2 capsules of N2slin 30 minutes before your largest meals of the day, or take 1 capsule periodically during the day ahead of your smaller meals. N2slin is sold at N2bm.com.
More Videos about Coleus Forskohlii

.
Forums
Forums sur notre forum? lire la suite:
Sportivement vôtre,

George Spellwin
La poste Ginseng est apparu en premier sur EliteFitness.com.
Get MORE UNderground knowledge about steroids

,

bodybuilding drugs and the latest news on the steroid industry

.

new drugs and drug busts

,

we will send it all to you..

.

Subscribe to our mailing list and get interesting news and updates directly to your inbox.

Thank you for subscribing.