Coleus forskohlii er en tropisk plante, der er hjemmehørende i Indien. Det indeholder den aktive ingrediens kendt som forskolin, en forbindelse, der findes i overflod i roden af planten. Det har været brugt i Eastern Medicine siden oldtiden til at behandle forskellige lidelser, ligesom knogleproblemer, Astma, og forstoppelse.
Coleus forskohlii er en meget kraftfuld og kompleks forbindelse, der stadig er i brug i dag. De fleste af sine moderne brugere er bodybuildere. Da det viser sig, to af forskolin vigtigste fordele er at samtidig forbrænde fedt og øge testosteronniveauer, naturligt.
Et par år siden, Coleus forskohlii blev nævnt på den populære, AMERIKANSK-baseret sundhed TV show Dr. Ounce. Det er blevet mainstream siden da. Mange brugere rapporterer held tabe fedt bare ved hjælp af urt alene hver dag. Men alle os på steroid fora har vidst om det og brugte det til at supplere vores skæring cyklusser for år. Vi ved, at det virker godt med steroider og en lav-Carb kost til vægttab.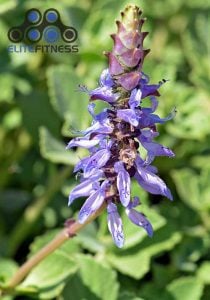 Fedt metabolisme
Coleus forskohlii er blevet undersøgt og fundet for at øge frigivelsen af fedt, der er lagret i fedtcellerne. Ellers, den eneste gang sådan en ting er muligt, er, når kroppen har brug for at bruge op energi ved at tappe i fedt. Denne virkningsmåde tyder på, at den kemiske struktur i forskohlii kaprer fedt-celle receptorer, narre cellen til at handle, som om kroppen er i sulte tilstand.
Når du spiser mad, kroppen vil lagre overskydende energi som fedtdepoter i dine fedt celler, af insulin, hvilket er det modsatte af, hvad vi ønsker. Når alt kommer til alt, har nogen nogensinde sagt "Jeg ønsker at få fat?." Selvfølgelig ikke! Vi ønsker alle at tabe fedt i bodybuilding og fitness.
Når du tager Coleus forskohlii før et måltid, det vil signalere fedtcellerne til at frigive fedt i stedet for at gemme det automatisk. Også, Når du træner og spiser i et underskud, Dette fænomen er øget, fordi du ikke kun signalerer cellerne til at frigive fedt, men du er også tvinger kroppen til at bruge overskydende fedt til energi under og efter motion. Det er derfor, det virker så godt for dem af os, der løfter vægte og gøre cardio på gym.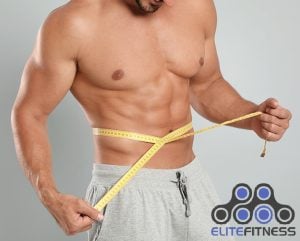 Tabe fedt og få muskler
Coleus forskohlii virker fantastisk til at tabe sig i både kvinder og mænd. Det påvirker ikke kønshormon veje. En undersøgelse havde en gruppe mænd tage Coleus forskohlii for 12 uger, mens placebo-gruppen tog falske piller. Den fascinerende ting er, at de mænd, der tog det næppe mistede nogen vægt på alle, men deres fedtmasse faldt betydeligt. Underligt nok, their lean body mass rose. This means that during the 12 uger, they lost body fat mass, but gained lean muscle mass AT THE SAME TIME!
The researchers found that there was also a rise in natural testosterone levels (another favorable effect of this compound), which helped them gain muscle and also burn more fat. Når alt kommer til alt, men who maintain healthy hormone levels have a much easier time losing fat. Coleus Forskohlii killed 2 birds with 1 stone. This is great news for serious bodybuilders who want to recomp their bodies.
Blokering af vægtøgning
Another study on Coleus Forskohlii showed promise for blocking weight gain. In this research, women were given Coleus Forskohlii for 12 uger. The results of the study show that the compound aids in preventing weight gain and confirms that it does indeed help the body burn more fat for energy.
Steroid brugere
Anabolic steroids are used by serious bodybuilders to help them reach their fitness goals. By adding Coleus Forskohlii, you'll help build muscle while also losing fat. While on cycle, this compound stacks great with steroids and helps you make those really lean gains.
When you come off your steroid cycle, your hormones will crash. Så, having a good post cycle in place will preserve muscle and also prevent fat rebound. Adding Coleus Forskohlii to your post cycle will help boost your testosterone levels naturally, while also making it easier for you to stay lean and burn fat. You should also consider using it between cycles for all of its benefits to your physique without affecting your reproductive functions.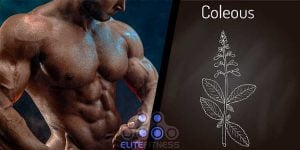 Dosering og hvordan man stak
You'll see all over the internet that you can technically run up to 400mgs to 500mgs per day of Coleus Forskohlii, split up before meals, or 2-3X per day. Men, I've personally found that it works much better at a lower dose. This is especially true when the compound is used as a part of a comprehensive supplement stack, along with nutrient partitioning and fat-burning compounds like Green tea extract, Crape Myrtle tannins, Bergenin, and 4-hydroxyisoleucine.
Luckily there is a product that contains all of these ingredients and more that was designed to help you lose weight and fat without side effects. Plus, it stacks great with any steroid cycle that you put it. This product is called N2slin.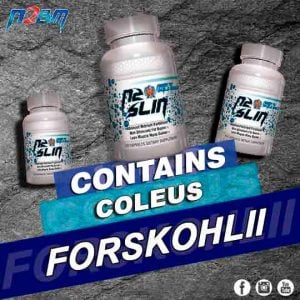 N2slin has 40mgs per serving of Coleus Forskohlii, along with what we mentioned in the last paragraph. All of these ingredients work together in synergy. Tage 2 capsules of N2slin 30 minutes before your largest meals of the day, or take 1 capsule periodically during the day ahead of your smaller meals. N2slin is sold at N2bm.com.
Flere videoer om Coleus forskohlii.
Fora
Fora på vores fora? Læs om:
Med venlig i sporten,

George Spellwin
Stillingen Ginseng opstod først på EliteFitness.com.
Get MORE UNderground knowledge about steroids

,

bodybuilding drugs and the latest news on the steroid industry

.

new drugs and drug busts

,

we will send it all to you..

.

Subscribe to our mailing list and get interesting news and updates directly to your inbox.

Thank you for subscribing.
[Total:

0

Gennemsnitlig:

0

/5]