Profile
Bulgarian Tribulus Terrestris is an herb found all around the world. But it's mostly used in Chinese and Indian traditional medicine for different health reasons, including sexual and athletic benefits. Bodybuilder Jeff Petermann was thought to be the first to popularize it during the 1970's, when he credited it for his success in the sport. However, this report has never been substantiated. There were also rumors that the Bulgarian Olympic weightlifters used it as well. Nevertheless, many guys have utilized this supplement to give themselves a boost.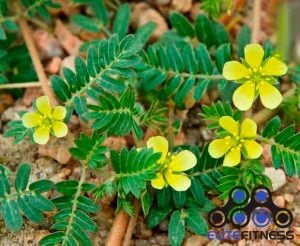 Low libido and testosterone dangers
Many men suffer from erectile dysfunction, poor overall health, bedroom problems, and struggles with energy and performance in the gym. A big reason for these problems is a loss of androgens and male hormones as guys age. As men, our testosterone levels start dropping in our mid-20's. Many men even suffer problems at a much younger age than they should due to outside stresses. Using exogenous hormones are dangerous, as they will shut down your own hormones and are a poor long-term choice. Using natural supplements is a much smarter option, because they don't interfere with your body's normal functions.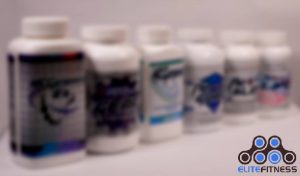 How it works
The secret to Bulgarian Tribulus Terrestris is thought to be the steroidal saponins and sterols that help with athletic performance, bedroom improvements, and prostate health. Another ingredient in Tribulus is protodioscin, which causes a rise in androgen receptors in cells and more sensitivity to testosterone and DHT (sex hormone).
Based on this, researchers believe it doesn't just potentially raise testosterone levels. Instead, it does something perhaps even better in that it'll make you more apt to respond to the existing hormones you already have. With that being known, it stacks incredibly well with other testosterone boosters, because it makes them work better.
Research and health benefits
Studies have shown that Bulgarian Tribulus Terrestris has the potential to help with erectile dysfunction and low testosterone.
The best studies done on humans showed that it worked best when stacked. These studies were done on both athletes and older men. They show a modest rise in testosterone levels, and a nice boost in erectile function, as well as more vitality in bed. It's important to note that, once again, the best results were when Bulgarian Tribulus Terrestris was used as part of a stack, instead of by itself. For this reason, it's essential that you use it as part of a comprehensive supplement stack to take full advantage of its properties.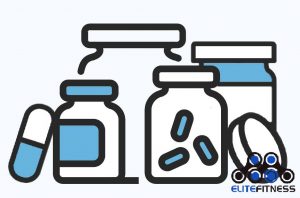 Use for bodybuilders
Aside from the great results in the bedroom, weightlifters have used Bulgarian Tribulus Terrestris for many years to give them a boost in the gym. Expect a boost in lean muscle mass, lower body fat, more strength, and better recovery from your brutal workouts.
Where to buy
Bulgarian Tribulus Terrestris works best as part of a complete supplement stack and can be found in Hcgenerate ES at 600mgs per serving. Hcgenerate ES contains over a dozen supplements, all in one, at potent dosages. All of these supplements are designed to work in synergy to give you the best bang for your buck and to take full advantage of Tribulus. It can be purchased at N2BM.com.
How to use
Use Hcgenerate ES at 5 caps per day, split dosage, whether on cycle, post cycle, during your bridge, or as a stand-alone. You can also use it 1-2 hours before a workout or sex.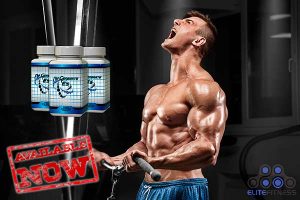 Testosterone Booster containing Tribulus.
Forums
Forums on our forums? read on:
Yours in sport,

George Spellwin
The post Ginseng appeared first on EliteFitness.com.
Get MORE UNderground knowledge about steroids, bodybuilding drugs and the latest news on the steroid industry. new drugs and drug busts, we will send it all to you...
Subscribe to our mailing list and get interesting news and updates directly to your inbox.
Thank you for subscribing.