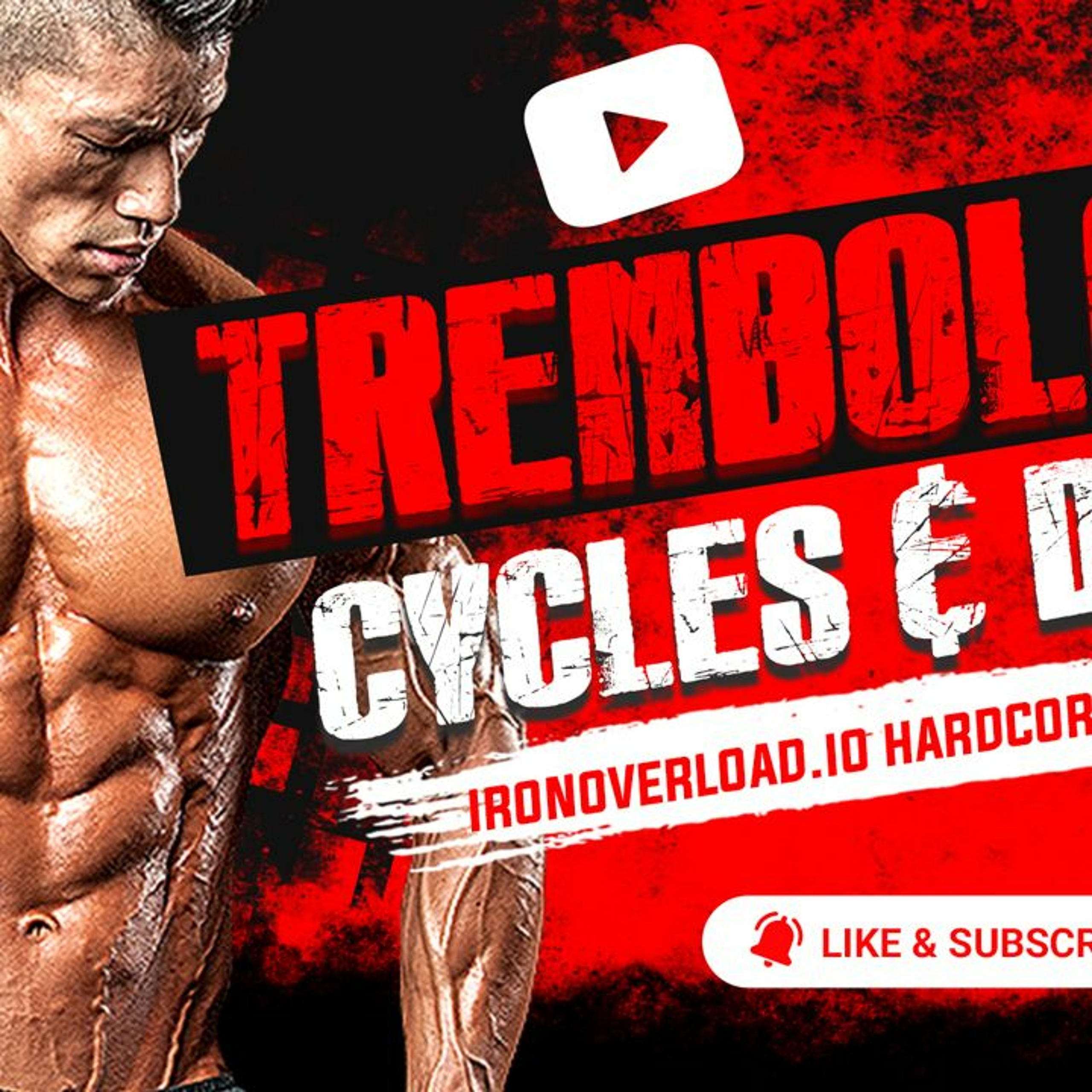 In this IronOverLoad episode your hosts Stevesmi and Da Mobster from the UK Iron Den check out the lifters favourite drug – Trenbolone. We discuss:
• It's history as a PED – from its use in cattle upto sourcing from a UGL today for athletes
• The effect it has in athletes on muscle, strength and bodyfat
• The various esters and their half lives and what means about pinning schedules
• Dosing – which is better higher or lower.
• We discuss the adage – 'up the Tren'
• Examples of cycles – solo, with test and other PEDs
• Those in-famous side effects, why they happen and how to manage them
Für 1-on-1 Coaching / Beratung / Quelle Hilfeanfragen treffen Sie Stevesmi
https://www.elitefitness.com/forum/members/stevesmi.html
https://www.evolutionary.org/forums/members/stevesmi.html
Wo man Bluttests bekommt: https://www.evolutionary.org/forums/source-talk/bloodwork-private-md-5695.html
Suche nach #coachedbymobster auf Instagram
Bitte beachten Sie, dass wir keine Ärzte sind und die Meinungen unsere sind. Es ist unsere Ansicht und basiert auf unseren Erfahrungen und Ansichten zum Thema. Unsere Podcasts dienen nur zu Informationszwecken und zur Unterhaltung. Es gilt die Meinungsfreiheit und der 1. Verfassungszusatz.
Get MORE UNderground knowledge about steroids

,

bodybuilding drugs and the latest news on the steroid industry

.

new drugs and drug busts

,

we will send it all to you..

.

Subscribe to our mailing list and get interesting news and updates directly to your inbox.

Thank you for subscribing.
[Insgesamt:

0

Average

:

0

]