HCGenerate – The Only Testosterone Booster with Enough Potent Ingredients to Work for Post-Cycle Therapy
Dear friend and fellow athlete,
As all of you bros already know, we at EliteFitness.com pride ourselves on opening your eyes to the truth about building big muscles and burning fat. Our mission is to provide you with the most-recent research and accurate information so you can make the right decisions on your journey to building the perfect body.
Our site normally focuses on Steroids, Growth Hormone, Peptides, SARMS, and any other black-market product guys are using to get huge and lean.
The only time we talk about any nutritional supplements is when we're sure they work. And because we only talk about effective products, our Elite Fitness brand is known worldwide.
The field of nutritional supplements is wide, and there are many choices. But very few products are worth your money.
Today, I want to introduce you to the absolute-best Testosterone Booster I've ever tried. The only one that truly works as advertised, because it contains high dosages of effective ingredients.
The Quantity of Ingredients matter
It always makes me upset when I see supplement companies selling tiny testosterone booster bottles for a big price. A testosterone booster needs to contain large amounts of ingredients to truly be effective.
Some of these testosterone-boosting herbs must be taken in large 1,000mg per-day dosages. The kind of serious amounts that the tiny bottles at your local supplement store just can't carry.
For good ingredients to work, it's not enough to just list them on the label – you need the necessary high dosages to make a real impact in your body.
You can Literally Feel that HCGenerate is Packed with Testosterone-Boosting Ingredients
Today, I want to introduce you to a very serious Testosterone Booster product that even works for steroid users. Something a lot of guys already use during PCT with Clomid to recover your natural testosterone production.
They not only use this Testosterone Booster during a cycle, but also off cycle as a standalone product. This product is for real. And when you grip a bottle of HCGenerate in your hands, you'll notice it's the heaviest bottle of its kind. This is because HCGenerate is the most powerful natural testosterone booster ever developed, by anybody, anywhere, ever.
I've dedicated my life to the pursuit of the perfect physique. And one of the things I really respect is that HCGenerate has a fully disclosed supplement formula with no proprietary blends.
These guys let the ingredients and science behind the product speak for itself. HCGenerate has thousands of great reviews from real bros taking steroids and training heavy, just like you and me.
Take a look at the heavy weight and serious science behind the HCGenerate formula for yourself: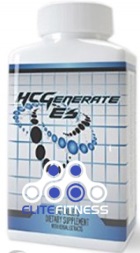 What are the Ingredients in HCGenerate?
Servings size 5 caps
Servings per container 30 (150 capsules total)
Each serving contains:
Fadogia Agrestis………………………..1000mg
Fenugreek PE Extracted 50%..................1000mg
3,4 Divanillytahydrofuran……….……..500mg
Bulgarain Tribulus Terrestris………..….500mg
Vitamin E……………………………….200mg
LJ:100…………………………………..100mg
Zinc…………………………………….7mg
Fadogia Agrestis
Fadogia agrestis is a shrub native to Nigeria. It's been used in traditional African medicine as a pro-erectile agent for as far back as their local folklore can report.
Nobody really knew how or why Fadogia worked so well, until a Nigerian doctor performed a lab test on this herb. He set up a test where mice were given fadogia agrestis daily. And the doctor witnessed a 6-fold increase in serum testosterone after only five days of supplementation.
This lab test prompted scientists in other parts of the world to research fadogia even further. A couple of years later, another study published in the Asian Journal of Andrology showed that fadogia agrestis increases testosterone production in human test subjects by up to 100%. The test subjects also reported an increase in libido.
Because Fadogia Agrestis is proven by lots of clinical data, this herb has become a staple in many Testosterone Boosters. However, this seasonal herb is quite expensive, so most supplement companies never add the full dosage needed to get the full effect.
HCGenerate is different, though, because it contains a full 1,000mg daily serving of fadogia agrestis. This is the right amount to take for a grown human male over 200lbs. Most other products have less than 500mg, and they do so to keep prices low enough to make big margins on retail sales.
HCGenerate is really the only product that's dosed with enough Fadogia Agrestis to work for a guy on Post-Cycle Therapy.
Fenugreek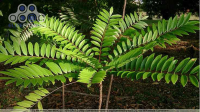 Trigonella foenum-graecum, more commonly known as the India-based fenugreek, is another herb that's been used for centuries to enhance libido and masculinity.
The active ingredient in Fenugreek, 4-hydroxyisoleucine, has also been shown to regulate blood sugar and improve cholesterol levels.
A daily dosage of 500mg of fenugreek significantly increased serum testosterone over a period of 8 weeks in resistance-trained males, relative to the placebo.
When it comes to bodybuilding purposes, the recommended dose is a minimum of 750mg per day. In the HCGenerate formula, you get a full 1,000mg of Fenugreek per daily serving.
When you take Fenugreek in the 1,000mg range, you're sure to feel the testosterone-boosting and muscle-building effects from this product very quickly. This ingredient is dosed quite strong because HCGenerate is designed for steroid users to recover natural testosterone production after a steroid cycle.
3,4 Divanillyltetrahydrofuran
3,4 Divanillyltetrahydrofuran is a lignan extracted from the stinging nettle root Urtica dioica.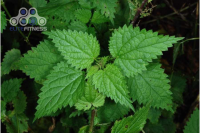 It's a well-known fact that males produce more testosterone than women, which makes men stronger and more muscular. Testosterone exists in our bodies in either the free-circulating form, or the inactive form that's bound to transport proteins.
The higher your free testosterone, the more 'active' testosterone you'll have. 3,4 Divanillyltetrahydrofuran has been shown to lower SHBG (sex hormone binding globulin), which releases your bound testosterone and brings your levels of free testosterone way up. Going further, this gives you greater muscle strength, muscle size and, makes you an animal in the bedroom.
This effect of inhibiting SHBG is the main reason many bodybuilders take HCGenerate during the steroid cycle. By adding 3,4 Divanillyltetrahydrofuran to your steroid cycle, you lower SHBG, which in turn allows more of the steroids you inject to roam free in your body.
Keeping low levels of SHBG during your cycle is a good way to ensure you are getting all your money's worth from the steroids you're injecting.
Bulgarian Tribulus Terrestris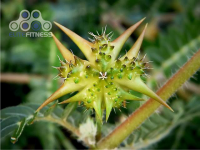 Tribulus Terrestris is one of the oldest and most-proven natural testosterone supplements on the planet. Bulgarian tribulus terrestris extracts have been shown to increase androgen receptor sensitivity and nitric oxide production when dosed at 5mg/kg bodyweight for 8 weeks.
Tribulus makes your body much more sensitive to androgen hormones, which increases your libido, erection hardness, muscle size, and muscle strength. Although Tribulus doesn't increase Testosterone levels much by itself, it has been shown to make users "feel" like they have more testosterone. So the same amount of testosterone or steroids will feel like you're using a very high amount.
Since most HCGenerate users are taking the product for Post-Cycle Therapy, the Tribulus is added to the HCGenerate formula in order to keep the user from feeling a "crash" in their androgen levels.
By keeping the body sensitive to the hormones in it, you can continue to train at full strength and keep your gains, even while you're coming off the steroids. Moreover, you'll feel the same as when you were taking the high dosages.
Vitamin E
Vitamin E is an essential vitamin, important for testosterone synthesis. Vitamin E also prevents lipid peroxidation in the testicles, which allows cholesterol molecules to be more efficiently converted into testosterone.
In a study done by Fumio Umeda et al (2010) for the Japan Endocrine Society, a daily vitamin E dosage of 483mg increased free testosterone by 27% and total testosterone by 30% in healthy adult men.
Vitamin E is also a potent antioxidant. Vitamin E will scavenge and eliminate free radicals in the body and lower cortisol levels.
Tongkat Ali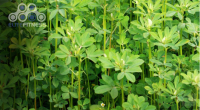 Eurycoma Longifolia Jack, more commonly known as Tongkat Ali, is a plant that's been used in Southeast Asia as a pro-fertility agent and aphrodisiac. A large body of evidence supports this role, and human studies show it also has a strong anti-estrogen effect.
What makes Tongkat Ali even more interesting is that daily supplementation of the herb has also been associated with less stress and decreased cortisol levels in highly stressed adults.
Zinc
Zinc is an essential trace mineral that's needed for proper testosterone production and fertility. Zinc increases sperm count and the mobility of your sperm cells. Zinc is particularly important for men, as it decreases the levels of aromatase enzyme, which prevents testosterone from aromatizing into estrogen.
In fact, studies show that men who are deficient in Zinc produce inadequate amounts of Luteinizing Hormone (LH). Human studies have shown that daily supplementation of zinc increases free testosterone levels and LH.
Click on this link and get a bottle of HCGenerate today and start feeling the power of this great product.
If you would like to read more info about HCGenerate please click the link.
Get MORE UNderground knowledge about steroids, bodybuilding drugs and the latest news on the steroid industry. new drugs and drug busts, we will send it all to you...
Subscribe to our mailing list and get interesting news and updates directly to your inbox.
Thank you for subscribing.