From the desk of...
George Spellwin - Founder
EliteFitness.com
---
Dear Friend and Fellow Athlete,
As most of you know, testosterone is the king hormone for increasing lean muscle mass, enhancing sexual function, and supporting mental performance. Most of us have all tried a number of testosterone boosting products with little or no real-world results. So, I am not going to tell you about another run-of-the-mill testosterone boosting pill. Instead, let me introduce to you an impressive new topical testosterone gel that's been proven to safely and effectively increase your testosterone levels by up to 140%. Plus, further down, I'll even tell you how EliteFitness.com readers can get a free bottle of this amazing testosterone gel!
RuthlessSupplements.com has created an exciting, new anabolic testosterone gel that has been proven to dramatically increase testosterone levels, while also providing a solution for steroid users looking for a safe and effective post cycle recovery therapy.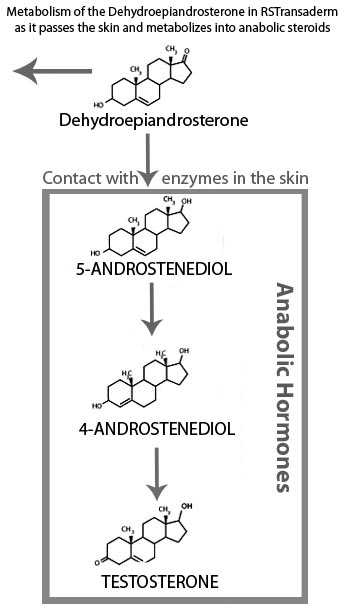 RuthlessSupplements.com has named their topical testosterone gel delivery system, RS Transaderm. The "Trans" in Transaderm stands for transport since the topical solution transports the steroid precursor dehydroepiandrosterone (suspended in the emulsion) directly to your blood stream. The "derm" in Transaderm stands for the dermis, or skin, because the testosterone gel is applied directly to your skin.
You see, our skin is highly concentrated with steroid-converting (steroidogenic) enzymes that catalyze the conversion of dehydroepiandrosterone to the more potent anabolic steroid testosterone. At your dermal level is where RS Transaderm - hence the name - gets its anabolic & androgenic horsepower. Take a look at how transport and conversion to testosterone works in the table on the right.
When dehydroepiandrosterone is delivered topically in a gel and absorbed through the skin, it's forced to convert to more anabolic and androgenic hormones than if it were taken orally. When taken orally, your liver metabolizes dehydroepiandrosterone to such an extent that only a small amount of an active anabolic steroid emerges from the liver to the rest of the circulatory system. This first pass through the liver greatly reduces the bioavailability of dehydroepiandrosterone.  This is the major problem that topical RS Transaderm testosterone gel does not have – it doesn't need to stress your liver to convert to active testosterone in the blood stream. This also means that RS Transaderm testosterone gel is not toxic and this topical delivery system is much more effective at increasing strength and lean muscle far beyond your natural limit.
In fact, RuthlessSupplements.com designed an all new transdermal formula known as the OHV delivery system. The OHV is for the Occlusion, Hydration, and Vasodilation properties of its proprietary testosterone gel. With these properties, the OHV delivery system safely optimizes the delivery of active ingredients across the skin. No nasty DMSO. No harsh chemicals. No unpleasant smells. No rash.
In development for the past 6 year, the main ingredient in RS Transaderm is dehydroepiandrosterone which is the chemical name for DHEA. You're probably thinking to yourself right now, "DHEA supplements have been around for years, and have never done much to boost testosterone." However, RuthlessSupplements.com's proprietary dermal delivery technology makes DHEA suspended in a gel up to 20x more effective at converting to testosterone.
You see, DHEA is absorbed through the skin about 10x better than it is absorbed orally. Most fascinating is that DHEA actually converts to other anabolic hormones as it passes through your skin. Since the skin is extremely concentrated in the steroidogenic enzymes required to convert DHEA to other hormones such as 7alpha-DHEA, androstenediol, androstenetriol and testosterone, it is these hormones that are responsible for the muscle building, fat burning and sexual stimulating effects of RS Transaderm.
Those of you with thinning hair or prostate issues will also be pleased to learn that the pregnenolone in RS Transaderm can control your Dihydrotestosterone (DHT) levels. Excess DHT is responsible for the negative side effects associated with anabolic steroids. But when pregnenolone passes through the skin, it also interacts with steroidogenic enzymes; when this happens, pregnenolone is converted to progesterone. Progesterone is a hormone that can limit the conversion of testosterone to DHT, thereby helping to avoid excessive DHT formation.

Now, you may be thinking that a bunch of pro-hormones are not going to help with post steroid cycle recovery therapy or PCT, however, the pro-hormones DHEA and pregnenolone have some interesting properties. You see, if you were to inject pure testosterone it would degrade the steroidogenic enzymes responsible for its own creation.1 Meaning, if you take injectable testosterone, over time it becomes harder for you to produce your own natural testosterone. However when you administer DHEA and pregnenolone, they will actually increase the enzymes required for their own production, making your natural testosterone production increase and making output more efficient. (DHEA helps move cholesterol into the mitochondria for further hormone production.2 Pregnenolone has been shown to have a positive effect on the gonadotropin release of Luteinizing hormone (LH) and follicle-stimulating hormone (FSH) .3 Gonadotropin release is a fancy way of saying that Pregnenolone stimulates your gonads or testes to synthesize and secrete more testosterone. So, with RS Transaderm testosterone gel, you get more testosterone in two ways: you get supplemental testosterone directly from the gel itself, and you also produce more testosterone on your own.

RS Transaderm is more than just a topical DHEA/pregnenolone product. The formula was taken one step further with the addition of a Phyto-Aromatase Inhibitor (Phyto-AI) blend. This proprietary blend contains three very unique phytochemicals that have been shown to not only safely reduce estrogen, but also promote fertility, libido, and erectile function.
This phytochemical blend consists of resveratrol, 7,8 benzoflavone and chrysin - all are natural polyphenols that have been proven to be effective aromatase inhibitors.4 This means that the unique combination in RS Transaderm effectively limits estrogen production. And the benefits of decreased estrogen levels is reduced nipple sensitivity, decreased fat depositing and prevention of testicular shrinkage.
Furthermore, the research shows that the ingredients in the Phyto-AI blend help enhance fertility, by eliciting a positive response from the hypothalamus, pituitary, testicular axis (HPTA).5,6 Meaning, the Phyto-Aromatase Inhibitor blend will increase luteinizing hormone (LH) and follicle-stimulating hormone release (FSH) released from the pituitary. As most of you know, these are the hormones sent from the brain that trigger testosterone production from the testes. This effect seems to be caused by the Phyto-AI's antagonistic interaction with your estrogen receptors, along the same lines as the equivalent pharmaceuticals such as clomid & nolvadex, but without the toxic side-effects.5
I highly recommend RS Transaderm - a truly outstanding product. Use this link to place your secure RS Transaderm testosterone gel order and to save. Or, use this link to read even more about RS Transaderm testosterone gel from RuthlessSupplements.com.
Although you will begin to see immediate results after a few days, and dramatic results in as few as two to three weeks, full body recomposition will be most noticeable after three to four months use. A three to four month supply would be four bottles of this testosterone gel.
And as I mentioned above, right now, and for the next 72 hours only, as a benefit to Elite Fitness members, when you buy three bottles, you will get the fourth bottle free. Just add four bottles to your cart and the price of one will be deducted at checkout. Shipping is always free and your order is processed by Amazon.com.
Use this link to place your secure RS Transaderm testosterone gel order and to save. Or, use this link to read even more about RS Transaderm testosterone gel from RuthlessSupplements.com.
And please be sure to share your results on the EliteFitness.com Forums!
Yours in sport,

George Spellwin
P.S. RuthlessSupplements.com is so certain that this is the most potent, legal, testosterone gel on the market - giving you a massive infusion of anabolic steroid precursors and estrogen blockers - that they back up every bottle with a 110% money back guarantee.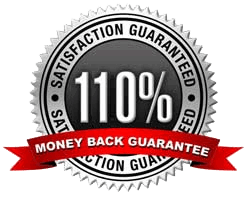 Ruthless Supplements is the only company of its kind with the balls big enough to offer such a generous guarantee. You will grow lean muscle mass, recover from workouts faster, and rapidly metabolize your body fat. And at the same time, send your sex drive through the roof.
And if you are not completely satisfied, you'll get 110% of your money back with no questions asked. The only reason RuthlessSupplements.com can offer such a generous guarantee is their certainty that RS Transaderm will finally help you build the hard, lean, muscular body of your dreams.
Don't decide now...
Just give RS Transaderm a try. Find out for yourself that your testosterone levels don't have to be capped by your own biological limitations. Your investment is protected by a 110% unconditional, iron-clad, money back guarantee which means you risk absolutely nothing. Use this link to place your secure RS Transaderm order and to save. Or, use this link to read even more about RS Transaderm from RuthlessSupplements.com.

Still not sure?
And if you're still not sure, I would sincerely appreciate your reading some of what hundreds of athletes and bodybuilders are saying about RS Transaderm. Now I know any fool can make up testimonials, but these reviews were posted right on the EliteFitness.com forums by members who were amazed at their results. Each one is linked to the original post. I would appreciate your reading just a few.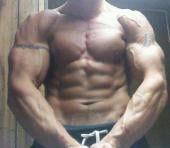 I ran Transaderm during a cycle of Epi-strong. It kept Libido up and lethargy at bay. It is an OTC equivalent to adding a testosterone base to your steroid cycle and a very good idea for any cycle.
Rick Rock 13
(Read the full post on the EF Forums.)


Get in on Transaderm while you can... And with the FDA, you never know when they will pull the plug on transdermals of all kinds etc.
SupplementJunkie
(Read the full post on the EF Forums.)

The best Topical delivery system ever used in a supplement.
I'm not blowing smoke up your ass either. I've used tons of topicals and nothing comes close to this carrier.
Btw, I have a bottle stuck run pre-PCT for my cycle starting next week.
SouthernLord
(Read the full post on the EF Forums.)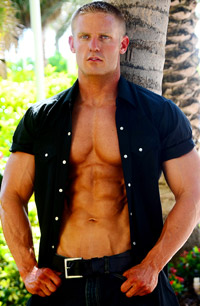 Posted: 11-Oct-2011, 02:56 PM
I've started taking RS Transaderm. I'm on day 3 today.
Very easy to use, dries quickly.
So far I've had a huge increase in Libido... skin may be a bit oily.
I haven't been weight training very much and don't intend to do more than a full body workout once a week or twice a week.
I've been training intense submission wrestling for 5 hours a week and kick boxing 3-4 hours a week.
I hope this will help with my recovery and even help improve performance.
starting weight: 200-205
15-Oct-2011, 04:29 PM
Feeling much stronger on this stuff. my strength seems to be much more explosive and my aggression is very high.
Friday I came outside to see not just one but both of my mirrors were ripped off my car! I swear I would have eaten someone alive if I had caught them.
16-Oct-2011, 11:04 PM
I did 3 minute live grappling rounds for an hour straight yesterday. My recovery may be twice as good as normal.
21-Oct-2011, 08:53 AM
I look better with my shirt off. The muscles are fuller and seem to be swole from nothing. Almost like I've been cutting and cycling.
25-Oct-2011, 08:44 AM
I'm feeling increased energy throughout the day. My skin seems to have acclimated is back to normal.
Peter Larson aka Peterlumberjack
(Read his full log on the EF Forums.)

Okay so today was the first day I tried the Transaderm! I had a really good workout and felt like I had some good pumps in the gym. Definitely felt a sense of well being. So far, those are the two things I've noticed the most! The feeling of everything is gonna be great!
And yes I am only applying it to my shoulders, 2 pumps on one side and three on the other side and I alternate everyday!
Jason980
(Read his full log on the EF Forums.)

Use this link to place your secure RS Transaderm order and to save. Or, use this link to read even more about RS Transaderm from RuthlessSupplements.com.
References:
1. Testosterone inhibits cAMP-induced de Novo synthesis of Leydig cell cytochrome P-450(17 alpha) by an androgen receptor-mediated mechanism DB Hales, LL Sha, and AH Payne J. Biol. Chem., Aug 1987; 262: 11200 - 11206.
2. The Neuroactive Steroid Pregnenolone Sulfate Stimulates the Release of Gonadotropin-Releasing Hormone from GT1-7 Hypothalamic Neurons, through N-Methyl-D-Aspartate Receptors Martine El-Etr, Yvette Akwa, Etienne-Emile Baulieu, and Michael Schumacher Endocrinology, Jun 2006; 147: 2737 - 2743.
3. Regulation of steroid hormone biosynthesis enzymes and organic anion transporters by forskolin and DHEA-S treatment in adrenocortical cells. Abdul R. Asif, Marija Ljubojevic, Ivan Sabolic, Vladimir Shnitsar, Maria Metten, Naohiko Anzai, Gerhard A. Müller, Gerhard Burckhardt, and Yohannes Hagos Am J Physiol Endocrinol Metab, Dec 2006; 291: E1351 - E1359.
4. Inhibition of human estrogen synthetase (aromatase) by flavones JT Kellis, Jr and LE Vickery Science, Sep 1984; 225: 1032 - 1034.
5. trans-Resveratrol, a Natural Antioxidant from Grapes, Increases Sperm Output in Healthy Rats M. Emília Juan, Eulalia González-Pons, Thais Munuera, Joan Ballester, Joan E. Rodríguez-Gil, and Joana M. Planas J. Nutr., Apr 2005; 135: 757 - 760
6. Prevention of chronic alcohol and nicotine-induced azospermia, sterility and decreased libido, by a novel tri-substituted benzoflavone moiety from Passiflora incarnata Linneaus in healthy male rats. K Dhawan and A Sharma Life Sci, Nov 2002; 71(26): 3059-69.
Get MORE UNderground knowledge about steroids, bodybuilding drugs and the latest news on the steroid industry. new drugs and drug busts, we will send it all to you...
Subscribe to our mailing list and get interesting news and updates directly to your inbox.
Thank you for subscribing.
[Total: 37 Average: 4.5/5]