We all wish that we could be ripped studs who work with sexy cover girls and have women everywhere chasing after us. However, many of us may never get the chance to be like this. But fortunately bodybuilder Sagi Kalev, who's appeared on countless covers of Muscle & Fitness, Iron Man, and other magazines, can tell us what it's like!
Back in the beginning of my bodybuilding days, I can remember how cool I thought it would be to grace the cover of a major muscle magazine with some hot chick draped all over me like a blanket. Thoughts often crept into my mind about one day having the body to accomplish such a feat which would then lead me to the luxury of meeting some of the finest women in the world.
And while I may have worked my body into great shape over the years, I had to come to grips with the truth that I'd never be able to remain professional while standing next to any of the top lady fitness models out there. In fact, they'd probably have to call security if I got within 50 feet of any of these women.
But one guy who doesn't need security called on him is my friend Sagi Kalev as he's been able to flourish in this type of modeling work. Chances are very good that you've seen Sagi on the cover of quite a few big name muscle magazines. That's because he's appeared on the cover of Muscle & Fitness, Iron Man, Workout, Body, Reps, and more. Kalev has also worked extensively with my friend and famed fitness photographer Alex Ardenti. who shot the images below with Sagi and a super hot fitness babe.
But if you think that Sagi is just some pretty boy model who doubles as a rich lady's pool boy on the side, you'd be dead wrong. Kalev is a man who served four years in Israel's military, including stints in Desert Storm, and is also one of the hardest working bodybuilders on the planet too.
I was recently fortunate enough to talk to Sagi about his military days, bodybuilding, modeling, and many other interesting subjects. Here\'s what he had to say.
* Also, after reading this interview, make sure to check out Sagi's site at SagiKalev.com and you can send him an email at sagi AT sagikalev.com as he works with people to help them reach their dreams. You can also check out Sagi\'s profile on the EliteFitness.com Forums, take a look at more of his pics in Sagi\'s gallery, and join in this discussion thread on the EF Forums to welcome Sagi to our site! *
George Spellwin: What's very interesting about you as a bodybuilder is that you served four years in the Israeli military and were in Desert Storm as well. The majority of bodybuilding athletes never do something like this. What was your experience like during this time?
Sagi Kalev: It's the type of experience that takes you from a boy to a man. I was able to get lucky in my military experience as I had the opportunity to work with good people in my unit. I really didn't have a whole lot of time to workout my first year though because I had to do a lot of training like basic training and weapons training.
In my second year, I got a lot more time to do so. I remember we had this military bodybuilding contest and that was the first time I had to take my shirt off in front of everybody and then people noticed my physique.
I got lucky that the people above me saw what I was doing. Military food is not the greatest but I had the privilege of eating better and getting to do some training.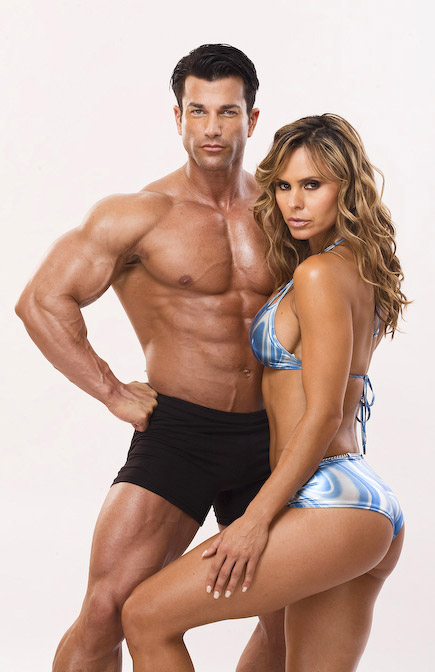 George Spellwin: Now you were able to win two "Mr. Israel" bodybuilding titles after your military service. How did you find time to keep up with bodybuilding in the military? Or did the two sort of mesh together with you having to do military training and all?
Sagi Kalev: Well, when you're there you belong to the military. I did my best to try and get 8 hours of sleep and do my training. I was also able to get away from camp two or three times a week and this allowed me to meet the former Mr. Israel. He was able to kind of guide me and steer me in the right direction as far as my bodybuilding went.
George Spellwin: You graduated from the University of Central Florida with a degree in physical education and a minor in nutrition. Was the University of Central Florida what brought you to America or was it something else?
Sagi Kalev: I came to the US in 1993, but back when I got out of the military, I went to school in Israel. And at one point during that time, I came to the US for a 10 day visit. It was pretty amazing and was everything that I had dreamed of. I got to go to Los Angeles, Venice Beach, Dallas, Las Vegas and after this I pretty much made the decision to move to the US and work towards a fitness career.
Unfortunately, I could only be here for 6 months so I applied for a Student Visa. I ended up getting a five year Visa so I could continue school in the United States. Going to Central Florida was a great thing for me but it definitely wasn't the whole reason I came here.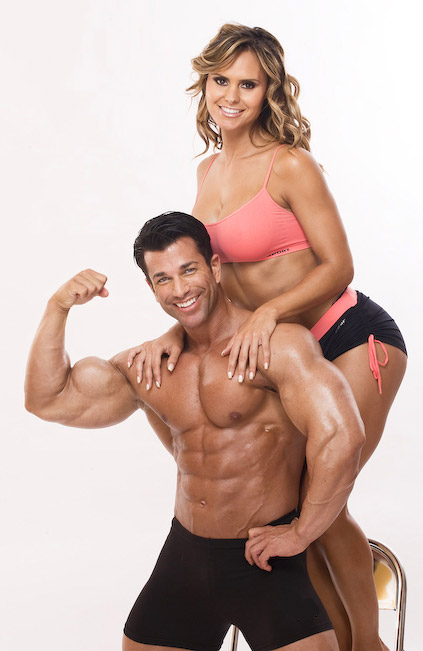 George Spellwin: I hear that you started modeling again after being rediscovered by a talent scout at a California gym. Could you please tell me a little more about this story?
Sagi Kalev: I began going to Gold's Gym a lot as there was one in Studio City (an area in Los Angeles) and one day, I was approached by a photographer's assistant about doing a shoot. I really didn't pay much attention to this because, back in those days, you didn't know who was real and who was not as there was a lot of fake people running around.
But one day the photographer came in and talked to me and asked me for a snapshot outside the building. So I let them take the picture and it was one of those old cameras with the Polaroid film because they didn't have digital cameras back then.
They called me back two weeks later and wanted me to shoot a magazine cover. That's how I got back into the modeling as I'd done some before.
George Spellwin: One thing that I think is really amazing about you as a fitness model is that you have been able to transcend the traditional fitness-type stuff and branch off into other areas such as when you became one of the faces of Spencer's Gifts. How were you able to get into something like this?
Sagi Kalev: I was really fortunate in the beginning as I didn't always pursue my dreams as hard as I could have. But I had some people approach me to do this or to do that and this was one of those situations. I guess you could say that I was in the right place at the right time. Before they had approached me, I really didn't know what Spencer's Gifts was.
George Spellwin: You have also been involved in acting as you've appeared on "Baywatch" and "The Young and the Restless". Is acting something that you are still involved with or have you been focusing mainly on your fitness and bodybuilding modeling mainly?
Sagi Kalev: Until last year, I had really only focused on my bodybuilding and modeling work. But in the past, I'd say, 6-8 months I have been pursuing more opportunities in TV, radio, and have been making more public appearances. I currently live in Texas and have been on a TV show called Good Morning Texas as well as another local Texas show.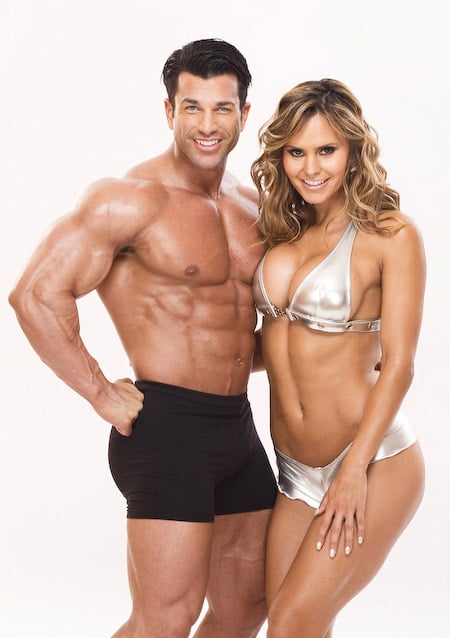 George Spellwin: It's been stated that you've said in the past, "My goal is not to be the biggest, it\'s to be the best. So I take very short breaks when I train, usually 30 to 45 seconds." Does this lead to some extremely tough workouts in the gym?
Sagi Kalev: Very tough! The guys who train with me, they have to have very good cardio to keep up or else they will puke. I'm very much into doing stuff and then getting out. There's no taking long breaks and going around talking to everyone. This is not social hour – it's work.
I really believe in quality over quantity. I want to be like guys such as Bob Paris, Sean Ray, Dexter Jackson, Steve Reeves. I'm not trying to be like Ronnie Coleman or Jay Cutler. And I'm not saying there's anything wrong with Ronnie or Jay but there are probably a lot of people who don't want to look that big.
This is why I've made it onto so many covers. You've got to have the total package – the right tools, right genetics, right work ethic. You've got to work with what you got.
George Spellwin: Do you have a favorite workout?
Sagi Kalev: Legs! To me doing legs is a challenge and I love to work them out. I want to see how far I can push myself. I like doing super sets, giant sets. I also love to do lunges... lots and lots of lunges.
George Spellwin: Wow - impressive - I hate leg day! With your military and bodybuilding background, I know that you are pretty big on a person being able to discipline himself. Is there any advice that you could give our members for how they could find self discipline when they feel themselves slipping in training or dieting?
Sagi Kalev: If a person feels like they are slipping with their training or dieting, they need to rethink their goals. Take a week off every 3-5 months to rest and think about those goals. And sometimes you have to look in the mirror and say, 'Is this really what I want? Is this what makes me happy?'
Now I don't really have an off-season. I have short-term goals and I have long-term goals. But I also like to take some time off every now and then to have fun. And when I want to get back into my training and get motivated, I go onto YouTube and watch other bodybuilders workout and then get motivated. I also Google the names of people and get motivated by looking at what they're doing.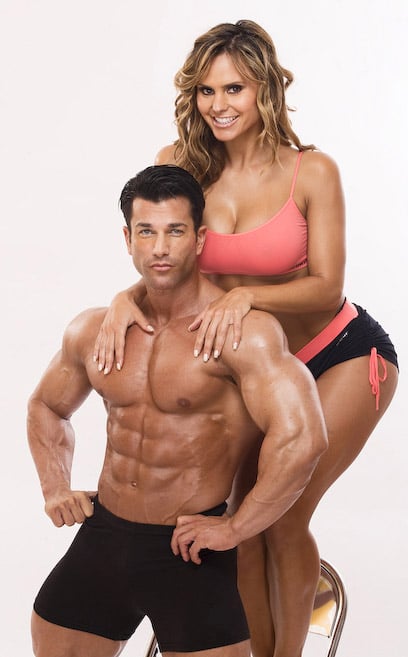 George Spellwin: Do you have any advice for our members on how important being photographed and appearing in magazines is to say… someone getting a supplement or other type of endorsement contract?
Sagi Kalev: Some people compete for fun, some compete because they just love to compete, and there are others who want to get to a higher level and then they may get endorsements. But to get into magazines and on the covers of ones like Muscle and Fitness (which Sagi is currently on the cover of), Muscular Development, and Iron Man then you've got to give more than 100%.
And you've got to do more than just get your body ready. You've got to have the right attitude, have the right haircut, your skin and nails need to be ready. If you're shooting with a major photographer like Alex Ardenti, you have to be prepared. If you come into a shoot with Alex and you're not prepared then it will make you look bad in the industry.
Now I'm not saying that only special people can do a shoot with Alex but you definitely have to put a lot of time in before getting to work with someone like him. He's a legend in this industry.
George Spellwin: How much easier does it make things when working with a veteran fitness photographer like Alex Ardenti?
Sagi Kalev: Working with Alex is a quite an experience. Like I said, he's a legend in this industry and he knows lighting, angles... just pretty much everything. You know, 20 years in photography, that's a while. It's just a great experience working with him. He also knows a lot about bodybuilding as he was a Mr. Italy.
I owe a lot of thanks to Alex for helping me as well. Thanks to him I got on the cover of Reps (Magazine).
He's a very special person... he's a family man, he's got a great work ethic. When he says after a shoot, 'You looked great', to me... that's like, that's like winning a trophy or getting first place. I hope to work with him many, many more times.
George Spellwin: And I have no doubt you will! Thank for speaking with us!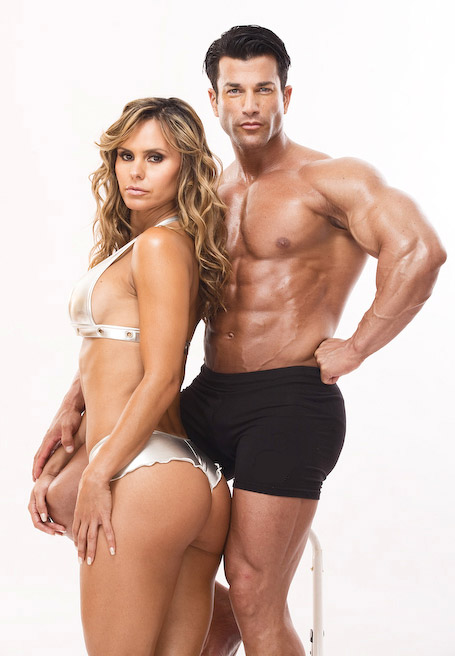 Make sure to check out Sagi's site at SagiKalev.com and you can send him an email at sagi AT sagikalev.com as he works with people to help them reach their dreams. You can also check out Sagi\'s profile on the EliteFitness.com Forums, take a look at more of his pics in Sagi\'s gallery, and join in this discussion thread on the EF Forums to welcome Sagi to our site! And here\'s a link where you can also learn more about my friend and famed fitness photographer Alex Ardenti who shot these images of Sagi and this super hot fitness babe.
The Muscular Growth Explosion and Metabolic Furnace Special!
This is the ultimate anabolic steroid program for packing on thick, dense muscle - fast! And burning off every last ounce of your body fat!

For one low price, you get all four of our best selling eBooks. Plus, today and for the next 72 hours only:

You save 65% off the regular price!
You get 35 FREE STEROID BONUS REPORTS!
You get 21 Free Steroid Cycles!

Discover the best in underground bodybuilding info guaranteed to help you explode with unbelievable muscle mass!
Get MORE UNderground knowledge about steroids, bodybuilding drugs and the latest news on the steroid industry. new drugs and drug busts, we will send it all to you...
Subscribe to our mailing list and get interesting news and updates directly to your inbox.
Thank you for subscribing.