From the desk of...
George Spellwin - Founder
EliteFitness.com
---
Dear Friend and Fellow Athlete,
Over 100,000 users have installed the free Elite Fitness iPhone app, iPad app, and Android app for the Elite Fitness.com forums! And the reviews of the latest version in the iPhone store are outstanding.
I have the app on my phone and I use it when I\'m away from my PC all the time. I also like that if there is a dietary supplement I am interested in, I can use the app to search for member reviews on the supplement right in the store.
As of today, there are 285,000 members on the Elite Fitness.com Forums and there are over 9 million posts of free bodybuilding, anabolic steroid, and supplement information. Here\'s the links to get the free apps: iPhone | iPad | Android. And here\'s some of the recent reviews of the app pulled right off iTunes.
Great information about Fitness, Bodybuilding, Nutritional Supplements and ...
by La paisita
For bodybuilding and anabolic steroid information, this site is a goldmine.
The site has been online since even before Google and because of this long history, they have over 250 thousand members who have made over 9 million posts on everything bodybuilding and fitness related under the sun.
In particular I like that the site is not owned by the supplement companies, so the discussions are uncensored – you can tell it like you see it when it comes to sports nutrition supplements, steroids, or anything else. There are thousands of members' pictures to look at - as well as pics of pro bodybuilder and female fitness babes.
There are also interesting forums on topics ranging from Anabolic Steroids and HIV, to Life Extension, Andropause, Mixed Martial Arts, Dieting, Gynecomastia, Counterfeit Anabolic Steroids, Post Steroid Cycle Recovery, Personal Training, Women's Fitness, a Chat forum, and even a forum in Spanish.
The members are friendly and welcoming and best of all, the site is completely free.

Awesome app!
by Skeltder
This is an awesome app for an awesome site! Just like in tapatalk but this is free! I actually find it less quirky then tapatalk and loads faster as well.
EF.com has tons and tons of useful information and really good people (both from an informative side and just good people to talk about whatever, very down to earth). Open discussions are always around and people are invites to ask questions as needed (so many people willing to divulge their advice!
With many of them having vast experience and strong knowledge of how things work but also how it effect your body, why, and how to reduce/prevent those side effects and how to keep you safe). Probably the best site out there, will not go anywhere else for info! Truly a one stop site! Stop by, register and get to know the awesome people and sponsors who make this website amazing!

I love this free app.
by Kiddfluke

This app is right up my alley. Why pay for information that is already out there? I am pleasantly surprised that elite fitness went out on its own and produced this free app to use while accessing all the available information they have on their forum.

Thanks Elite Fitness keep up the good work. These are the kind of things that makes you want to become a paying member of forums like this.

I love elite fitness
by MónValenz
Amazing app that gives you tons of great info plus there\'s a lot of amazing people there that will help you with any problem you may have

We\'d like to know what you think of our free apps. Here\'s some links to discuss the apps on the EF forums:
Free Elite Fitness iPhone and Android Apps Updated! (Now for iPad too!)
If you use the NEW Elite Fitness Iphone or Android app please post a review.
Yours in sport,

George Spellwin
Download the updated Free iPhone app, iPad app, and Android app
for the Elite Fitness.com forums!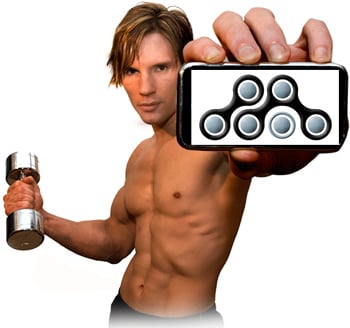 Could you really handle having the huge, ripped, muscular body of a top bodybuilder, model or elite athlete?
George Spellwin\'s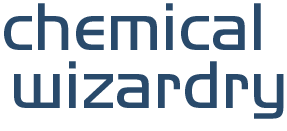 Guaranteed to provide you with the inside information necessary to transform your body into rock-solid, muscular perfection...
... And I don\'t give a DAMN about your genetics, the bogus supplements you took in the past, or how you look right now!
Plus today and for the next 72 hours only, get 21 free sample steroid cycles, plus
18 HARDCORE STEROID BONUS REPORTS valued at over $650 free. Read on...

Get MORE UNderground knowledge about steroids, bodybuilding drugs and the latest news on the steroid industry. new drugs and drug busts, we will send it all to you...
Subscribe to our mailing list and get interesting news and updates directly to your inbox.
Thank you for subscribing.
[Total: 40 Average: 4.4/5]