Dear friend and fellow athlete,
Vince Gironda was the original "Iron Guru". The bodybuilders who trained at Vince's Gym included "Body by" Jake Steinman, Lou "The Incredible Hulk" Ferrigno, and even Arnold "The Terminator" Schwarzenegger. Vince also whipped the movie stars of the day into shape (he could get an out of shape actor looking like a stud in under four weeks time); he trained the likes of Clint Eastwood, James Garner and Denzel Washington. In fact, Vince's methods produced more champion bodybuilding stars than any other gym in the world; unfortunately, however, Vince's mind-blowing muscle building system - now known as the Gironda Method, was believed to be permanently lost - that is until now. In this letter, I'll tell you about Vince Gironda and his fascinating, powerful and highly secretive "Gironda Method." And, I'll let you know how you can learn to use Vince's mind-blowing, muscle-building methods yourself to build your own physique of a champion - safely and in record time. If you're looking to get massive, ripped, and shredded, then this may be the most important letter you ever read. Read on...

Vince Gironda was truly ahead of his time, unveiling a physique in the 1950's that was both ripped and symmetrical - decades before those words even became part of bodybuilding's vocabulary. Add to that his radical training methods - he wouldn't allow a squat rack in his gym - and his celebrated prickly "What the hell do ya want" manner and you have a bodybuilding personality who was known as the Iron Guru long before the word "guru" became chronically overused.




Vince Gironda - circa 1950
Recalling the past, you've probably noticed that old-school bodybuilding is enjoying a tremendous come-back these days. Many guys are sick and a little disgusted by the freaks that we see in today's bodybuilding magazines - those who used excessive drugs to take their physiques to unhealthy and unattractive levels. You might think, why the hell would I want to look like that? And who the hell would appreciate my physique if I did look like that? Many of today's bodybuilding magazines have become a repulsive collection of tits, abs, and drugs. Today, many bodybuilders, models, and everyday athletes are looking back to the way bodybuilding used to be in the 50's and 60's. The days in which bodybuilders like Vince Gironda built amazingly muscular physiques using superior training methods, rigorous nutrition, and creative supplementation.
Why look back at Vince Gironda's methods? Men wanting to build a hard, lean, well-muscled physique are looking back to the Gironda Method, not because of the state of bodybuilding today, but instead, they are looking back because they realize that what worked so well for guys back then can also work well for you today - enabling you to build the muscular physique of your dreams faster than you ever thought possible. And the Gironda Method will always work - you just have to figure out what Vince and his disciples were doing that enabled them to build such tremendous amounts of muscle that you are not doing now and then follow Vince's proven system. Simple enough right? If only! You see, when Vince passed away, many of his muscle building secrets and his mind-blowing method were believed to have gone with him. Sure Lou and Arnold remember Vince's Method, and probably still use them in their current training, but getting them to talk is not going to be real practical!
All is not lost however! Today, I'm pleased to introduce a new downloadable eBook by my friend Alan Palmieri - a longtime Vince student and a highly successful bodybuilder in his own right. Alan's new eBook is titled Vince Gironda - Building Legendary Muscles. And in it, Alan shares his firsthand knowledge of Vince Gironda's mind-blowing, muscle-building methods and how you can apply them yourself. The exact training techniques, diet trick, and unorthodox supplementation that you can use to build your championship physique - safely and in record time. If you're looking to get built, ripped, and shredded, then these are the ultimate weapons to add to your bodybuilding arsenal - and you can read all about them and apply them to your own training routine without being subjected to Vince's famous temper like so many others were!
Back in the 50s and 60s, when most bodybuilders were big and smooth, Vince displayed symmetry, proportions, cuts, and definition never before seen in the sport. Vince was light years ahead of his time with his methods and teachings. Today, champion bodybuilders, athletes, and even teenagers are following parts of the nutrition, supplementation, and training advice that Vince preached years ago - sometimes without even knowing it. Furthermore, many people in the scientific community are finally embracing the Gironda Method. For example:
Heard of the low carb diet craze? Vince advocated it forty years ago.
Read about smaller meals spaced throughout the day? Forty years ago Vince was instructing his students to follow such a diet plan.
For building tremendous muscle size, heard about training less frequently, but more intensely? This concept is once again taking hold but Vince advocated it fifty years ago.
Like his training methods, the stories about Vince's personality and mystique are legendary! How he would slam down the phone on people. How he would yell across the gym floor at students not performing movements correctly. On more than one occasion Vince even refunded gym membership fees, telling guys to get out of his gym simply because they asked him the wrong question! In several instances, Vince refused to accept new equipment into his gym from a number of manufactures because he didn't think the new machines were anything new at all. Vince was a tyrant all right and anyone and everyone who had any contact with him knew it. Vince was also a genius when it came to nutrition and training. And those fortunate athletes who had the opportunity and patience to follow his methods knew he was a genius and were willing to tolerate all sorts of abuse in order to glean Vince's pearls of wisdom and the amazing muscularity that would come with them.
Vince wrote dozens of articles, books, and training manuals. He also published the responses to his students' questions. However, many of the most important techniques of the Gironda Method were not originally written down. And what was written down is often difficult to locate and is not available in one single source. Having insight into Vince's personality - diet –supplement –nutrition and training concepts is something all fans of bodybuilding or anyone wanting an incredibly muscular body should have.
Alan Palmieri's Vince Gironda - Building Legendary Muscles is the most complete and comprehensive book on Vince Gironda and the Gironda Method ever assembled in one convenient instantly downloadable PDF file. Vince Gironda - Building Legendary Muscles is a downloadable eBook that contains over 300 pages of text, pictures, instructions, comments, and views by and about Vince Gironda as they were communicated directly to Alan Palmieri. It contains the lost training articles that Vince authored himself - unedited and and in their original format. Plus, it contains the interviews about Vince with legendary bodybuilding superstars like Larry Scott, Don Howorth, Bill Pearl, Dave Draper, and Dick Tyler. Vince Gironda - Building Legendary Muscles is the most complete information source on Vince Gironda ever complied and it can be your personal blueprint to amazing muscularity and bodybuilding success.
What's revealed in the Vince Gironda - Building Legendary Muscles ebook? This book is the most complete work on Vince Gironda every assembled. Glance over the Table of Contents and chapter descriptions and see for yourself the treasure chest of muscle building info inside!

Vince Gironda Legend and Myth: The introduction. Page 6

Protein: Vince's theories on how much you need for maximum muscle growth. Page 16

Steak and Eggs: The strongman's favorite meal - How much to eat for optimal muscle growth. Page 17

Train 21 Rest 7: This unique concept is for advanced bodybuilders to help you get over plateaus in strength and muscle gains. Page 18

15 Sets of 4 Reps: A split routine that provides maximum a workout. Page 20

3 Day Maximum Routine: A powerful workout that forces a complete tissue break down and ensures incredible results. Page 20

A Muscle Has Four Sides: How To Build the Most Muscle Size In The Shortest Time Possible. Including Exercise Style, Performance, and Exercise Frequency. Page 21

Abs: Vince wrote, "I have discovered that high reps and daily working the abdominals produce a smooth, bloated look, due to excessive hormone loss." Here is his powerful ab building alternative. Page 35

The Four factors that determine how your body looks. Genetics, Exercise and Exercise Routines, Nutrition, and Mental Attitudes. Including Vince's basic thoughts and concepts about each of the four factors. Page 37

The Best Exercises: Vince's top exercises for building huge muscles fast. Page 41

The Preacher Stand: How to use it for maximum results. Page 48

Chins: Why Vince stated that for years he thought chins were a worthless exercise, until he discovered the secret of chinning correctly. Page 51

Developing Muscle Using Progressive Resistance and the Overload Principle for making tremendous gains is muscle size and brute strength. Page 51

Common Bodybuilding Errors: Vince's list of the most common errors bodybuilders make that sabotage their progress and muscle building goals. Page 53

Vince's Stone Age Nutrition: The four basic rules to follow concerning correct and incorrect food combinations. Page 54

Diet and Supplements: Vince's optimal diet and supplement regimen for muscle size but not fat. Page 56

Three Day Detoxification Plan: A potent cleansing diet that Vince used to jump start fat burning. Page 58

Vince's European Weight-Gaining Trick: A crazy trick that Vince used to help some athletes gain 40 lbs. Page 59

Anabolic Steroids: What Vince really thought about Steroids. Page 60

Failure Versus 60-80: More training principles Vince used to promote maximum muscle growth. Page 62

Quick Thoughts and Insights Learned From Vince: Vince's training tips and wisdom. Page 65

Vince Pure Gold: Vince's secrets on Oxygen loading, Fat, Abs, Pecs, Sleep, Supplements, and Vitamins. Page 158

The Philosophy of Champions: The training philosophy champions use to pack on mass. Page 168

The Vince Gironda Seminar: This is an informative article from a seminar conducted by Vince in May of 1981. It began with Serge Nubret, Bob Kennedy, Artie Zeller and Vince all going to France for the WABBA Mr. World contest. Page 170

The All Protein Muscle Building Diet: This diet is designed to step up muscle tissue growth…not put fat. Vince believed that muscle size is desirable –not bodyfat –which will only smooth out your definition and increase the size of your hips and waist and cause a loss of symmetry. Page 184

The Biographical Sketch of Vince Gironda: Fascinating! Page 186

Gironda's Oldies but Goodies: Illustrated training routines and exercises that Vince pioneered. Page 188

Abs Vince's Way: Vince was unique and often stood alone in his concept of abdominal training. His movements and methods shocked the bodybuilding world but they did produce powerful results. He had students use various movements in addition to diet and supplementation. No one in the history of bodybuilding presented such revolutionary concepts for abdominal training. These are some of Vince's best exercises. Page 201

The Gironda Sissy Squat: Vince had the ability to take any movement and make it more productive by adding specific modifications to the way it was to be performed. The Sissy Squat performed the Gironda way is one such movement. The standard version of the Sissy Squat has fallen by the wayside; however, performed as Vince instructed ensured maximum output and also maximum results. Page 209

Simply Vince: Clippings from various sources about Vince, his gym, and his radical training philosophies. Page 214

Bodybuilding For Men Over 40: Vince's own article with his secret for knowing how muscle is developed and how to train accordingly. 227

The Ron Kosloff Section: Ron's articles on Vince and protein guru Rheo H. Blair. page 232

Vince's Photo Section: Inspirational photos of Vince. Page 285

The Interview Section: Interviews with Bill Pearl, Don Howorth, Dave Draper, Larry Scott, and Dick Tyler, about Vince. Page 295

Paul Becker Presents: 3-Exclusive Vince Articles: Vince Gironda's Routine
for Fast Arm Growth, Stone Age Eating, and Vince Gironda's 10 Sets of 10 Reps. Page 318

About The Author: All about Alan Palmieri. Page 324

Vince-To Be Continued-Section: Some thoughts and ruminations on the Vince Gironda legacy. Page 328
How much would you pay for decades worth of advanced bodybuilding information wrapped into one easy-to-read eBook? Priceless information that you can't find anywhere else and that you can be reading right on your PC in the next few minutes! Normally, Vince Gironda - Building Legendary Muscles retails for $79.97, but today and until Midnight only, the author has agreed to offer Vince Gironda - Building Legendary Muscles to our readers for the special price of $49.97. That's more than a 35% savings. What's more, a little further down, I'll give you a link to a special coupon code that you can use to take an extra $10 off the already discounted $49.97 price.
There's nothing else to buy. It's all here! For the price of a subscription to a newsstand publication or a tub of protein powder, you can have bodybuilding's best-kept secrets at your fingertips! Best of all, if you place your secure eBook order by midnight , you'll also receive 2 free bonus eBooks valued at over $348 all for free - that's in addition to the special coupon code that you can use to take an extra $10 off.

Like I said, I'll give you all the details of the 2 free bonus eBooks and the special coupon code that you can use to take an extra $10 off your total a little further down, but first, I would sincerely appreciate your reading what some of the people who have read Vince Gironda - Building Legendary Muscles had to say about the book. I understand that any yahoo on the net can type up some testimonials and stick them on a page. But I give you my word of honor that these are legit. All the following comments are on file and are completely unedited.
Alan,
Vince Gironda - Building Legendary Muscles is GREAT!!! Everything I read it was and more. I highly recommend it as mandatory reading for anyone who wants to know about Vince Gironda, the man, his methods and his techniques.
Paul P.
I bought a fantastic book about Vince Gironda from Alan Palmieri. It is titled: Vince Gironda - Building Legendary Muscles. The book is also a collection of many of Vince's courses and there are interviews with many famous names. Buy Alan's book everyone. Remember all; Vince was Larry Scott's trainer.
Mark S.
Alan,
Just a note to say thanks and what a great job you did with the new Vince book!
Steve S.
Dear Alan,
Received the Gironda book. Have had a chance to only skip read but it looks very interesting. To me it's nice to sell the material we work on, but in some respects the more important thing is to record events so that others might learn from them in the future. No matter what may happen to the material you so carefully assembled - it's now in print. For that alone, all of us in weight training owe you a debt of gratitude.
On behalf of so many - my thanks to what you've given us.
Dick T.
I finished reading Alan's Palmieri new book entitled Vince Gironda - Building Legendary Muscles.
Alan did a fantastic job on this 300+ pages book. I purchased the eBook which I think is great because you can print what you want and make yourself a little montage for future reference.
The pictures are great with a nice resolution (I printed a couple of them with great results). I enjoyed the Ron Kosloff section, especially the Rheo Blair vs. Vince article. There is a great Q&A section. The interview section is also good; I especially enjoyed the Don Howorth interview. There is lots of information and it's a great piece of work on Vince Gironda.
Great job Alan on keeping Vince's memory alive and great book!
Congrats,
Mike B.
Without a doubt, the most complete and thorough work ever compiled on Vince Gironda. The eBook is fabulous…one source for all the information I could ever want on Vince Gironda and bodybuilding.
Pat W.
Alan,
Just received the eBook and it's just LOADED with all things Vince! Tonight is going to be a long night reading everything! The Pictures bring back memories of the time I spent at Vince's and the content is terrific!
Great job Alan!
Steve
I just got the eBook that I ordered. After a quick scan of the material, I found that the book is all that Alan describes it to be. I'm looking forward to spending some enjoyable and instructive quality reading time with it. With the extras that come with the eBook, it is well over 300 pages, and the exercise diagrams and pictures cleared up some questions I had about the correct performance of a good many of the exercises. I am well pleased with my purchase.
Tom D.

Free Bonus Report 1:
The Master & Pro Bodybuilding: Two courses in advanced bodybuilding that Vince authored himself 40 years ago. Once thought lost forever, Alan Palmieri has found them and included the most important, muscle-building excerpts completely unedited. Vince charged $150 for EACH series. Yup, even that many years ago, they were expensive. This is the real deal for building brute force, brute strength, and huge muscles. And we have included them here, a $299 value, for you free of charge if you place your order before midnight .
Free Bonus Report 2:
Vince Gironda Questions & Answers: These are the actual questions posed to Vince from bodybuilders and athletes about training specifics. And of course this section includes Vince's radical muscle-building answers. Questions about sets, reps, exercises, diet and nutrition are all included - and nothing is spared. And we have included the Question and Answer section here, a $49 value, for you free of charge if you place your order before midnight .
Vince Gironda - Building Legendary Muscles not only provides current and historical information related to Vince and bodybuilding; it outlines diets, supplements, nutrition, and exercise regimes for all types of body styles and conditions.
Whether you are a bodybuilder, historian, collector or just interested in bodybuilding, Vince Gironda - Building Legendary Muscles is a MUST READ!

Here's a recap of what's included:
Included in this EliteFitness.com special offer:

or Buy Separately

Vince Gironda - Building Legendary Muscles

$79.97

Masters and Pro Bodybuilding

$299.00

Vince Gironda - Questions & Answers

$49.00

---

Total if Purchased Separately:

N/A

$336.97

Grab this special offer and pay:

$49.97


As I mentioned earlier, here's a link to a special coupon code that you can use to take an extra $10 off the already discounted $49.97 price. You'll get Vince Gironda - Building Legendary Muscles plus the two free bonus eBooks - Masters and Pro Bodybuilding and Vince Gironda - Questions and Answers, a $336.97 value all for only $49.97. And to take an extra $10 off here's a link to the coupon code.


Don't decide now...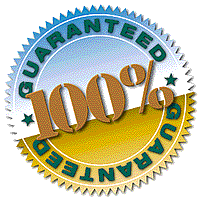 Just give the Vince Gironda - Building Legendary Muscles a try. See for yourself that the fascinating, powerful and highly secretive "Gironda Method" is the best muscle-building method available today to build your own physique of a champion - safely and in record time. If you're looking to get massive, ripped, and shredded, I'm so certain you'll agree, and that in a few weeks you'll be writing me to let me know how you have used this eBook to become stronger, leaner, and remarkably more muscular, that your investment is protected by our Unconditional Satisfaction Guarantee. If the Vince Gironda - Building Legendary Muscles does not meet your every expectation, simply contact us for a prompt and courteous refund without question -- you have nothing to lose.
Remember, you must act now, the clock is ticking! Get decades worth of advanced bodybuilding information wrapped into one easy-to-read eBook and be on your way to a more powerful, leaner, and stronger body than you ever thought possible in just a few minutes from now.

Yours in sport,

George Spellwin
PS: As I mentioned earlier, here's a link to a special coupon code that you can use to take an extra $10 off the already discounted $49.97 price. You'll get Vince Gironda - Building Legendary Muscles plus the two free bonus eBooks - Masters and Pro Bodybuilding and Vince Gironda - Questions and Answers, a $336.97 value all for only $49.97. And to take an extra $10 off here's a link to the coupon code.


PPS: Check out these excerpts from Vince Gironda - Building Legendary Muscles:
I didn't realize Vince was so anti the squat until we talked one day and I was telling him about a workout I was having a good deal of success adding size to my thighs with. In the middle of my conversation about squatting he said, "Stop right there, squats build your butt and spread the hips.""I don't even have a squat rack in my gym because squats do not add to the flare of the body."Well I just listened and kept my mouth shut, I sure didn't want him to hang up again. Vince went on to talk about the Sissy Squat, Hack Squat, Front Squats, and doing squats under his homemade press machine.
I almost got the impression Vince had a love affair with desiccated liver. During one session it was the only subject covered. I almost felt as though he was pitching something to me, as though he was preparing to embark on a desiccated liver promotion. I don't recall all he told me about his liver supplements and why they were the best. I knew there were reasons and I also knew I had better order some, which I did. Vince suggested several different ways to take them and how many to take.
Vince maintained that bodybuilders consuming 200 –300 grams of protein a day were using excessive amounts of protein in their diets. His claim was; that much protein would achieve Negative Nitrogen Balance and Positive Nitrogen Balance is the secret of the anabolic state, growing state. He indicated the consumption of protein was an individual thing, depending on your age and amount of work performed. Hard working bodybuilders certainly can handle more units of protein than a sedentary office worker.
Vince stated that three weeks of concentrated training to be about enough and the point at which most bodybuilders become bored and stale. It is at this point, after three weeks of hard training, Vince found one week of rest to be much better than changing a program because the softening up of muscle tissue allows for renewed energy by storing up of vitality and re-stimulation to muscles for the resumption of training.
My very first contact with Vince was a long distance phone call. What a first impression that was!
"What do you want?"Is this Vince, I asked? "What do you want?"I would like to speak to Vince Gironda please. "Look for the third time what do you want?""I don't have time to play phone games!"This was exactly how my first phone call to Vince went.
That one my first but certainly not my last call to the "Iron Guru."In fact some other calls were just as memorable if not more so, like the time Vince hung up on me and refused to take my calls. I recount how he eventually did accept my call and we got back to the business at hand.
What Vince had to say about bodybuilding was no secret and the bodybuilding world sought after his advice and thoughts on exercise and nutrition. Read what Vince had to say about developing muscle.
Developing Muscle
Developing muscle consists of two parts, developing more capillaries and more nerve pathways or better and stronger nerve impulses to the muscle. Also, to acquire larger muscles you must increase the intensity of work done within a given period of time. This means minimum rest between sets, you must push yourself. Workouts should be timed and you should constantly strive to shorten the time it takes to get through a routine. Vince said this was a form of Progressive Resistance. It does not matter how much work you do, what counts is how fast you do it. Vince said this was the Overload Principal. This principal explains why sprinters have larger leg development than long-distance runners. It is more work to run a mile than 100 yards but the sprinter is doing more work per second.
Vince stated the maximum amount of sets that can be performed to create a maximum pump to a muscle is 12 sets. Anything above or beyond this is overwork and causes the muscle to contract and lose its blood supply. This is not theory but fact. He claimed and I also agree, even top bodybuilders are effected by over work. It is the major fault of advanced bodybuilders as well as beginners.
Maximum pump in every workout does not build tissue. It only keeps it pumped up and bloated, but you cannot grow on this much work. Maximum pump workouts should not be employed more often than one week. It takes 72 hours to rebuild tissue after this type of workout. There is a fine line between enough work and too much work. A maximum pump routine is best performed using a weight that is about 60% of your maximum. Overenthusiastic workouts produce bloated muscle tissue but no gains.
Top bodybuilding stars take maximum workouts every workout. But they work each muscle only twice a week. Even with their superior metabolism, they still need 72 hours to recuperate. Workouts tear down tissue, rest builds it.
I cannot tell you the number of times I have talked about this very subject. I learned it from Vince years ago and it is perhaps one of the most valuable lessons that can be learned. If one is sincerely interested in bodybuilding and desires to build muscle, keep each word of what you have just read fresh on your mind at all times. I have seen beginners as well as advanced bodybuilders make sensational gains from following this advice and understanding what you just read.
The only way to properly work any muscle and develop it to its fullest potential is by understanding as much as possible about the muscle itself. You must find out and know:
1. Its function.
2. Its anatomy.
3. The physiological function.
4. The proper tempo at which you must work the muscle.
5. The selection of the right amount of weight to be used.
6. How many sets and reps need to be performed to stimulate the muscle to the maximum and not overwork it.
7. The selection of the right exercise to place the stress on the aspect of the muscle you need or wish to develop.
And people thought and still think bodybuilders are not very intelligent! Give me a break! Remember, the more you know about what you are doing, the more rewarding and successful your results will be.

PPPS: Here's a link to read about the ultimate guide to building a perfect physique using Anabolic Steroids -- the perfect compliment to your new seduction skills!
PPPS: You can easily purchase from us with a check or with a money order made out to Elite Fitness. All you have to do is mail it to us with your name and email address. Here's our address:

elitefitness.com
P.O. Box 1264
New York, NY 10113-1264
Also, you may call us at any time and we look forward to speaking with you. Unlike many web sites, our phone number is not only on our contact page, but on almost every page on the site. You can reach us toll free at (888) 613-8959. Our office hours are from 10AM to 6PM Eastern time. And should we all be on the phone, we promise to return your call within one business day. And usually, we call back much sooner!

International orders are welcome. We will charge your credit card in dollars and the bank will convert the charge to your local currency. And credit card conversion rates are usually the best around! And if you need additional assistance placing your order, here's a link to contact us.
elitefitness.com
The Most Controversial Fitness Site On The Net!

gspellwin@elitefitness.com
(888) 613-8959